Athmed Honor ice Laser Hair Removal Apparatus Three wavelengths&808nm
Share
publisher

Reed
Issue Time

2021/03/25
Summary
Athmed factory three-wavelength & single-wavelength high-energy laser hair removal machine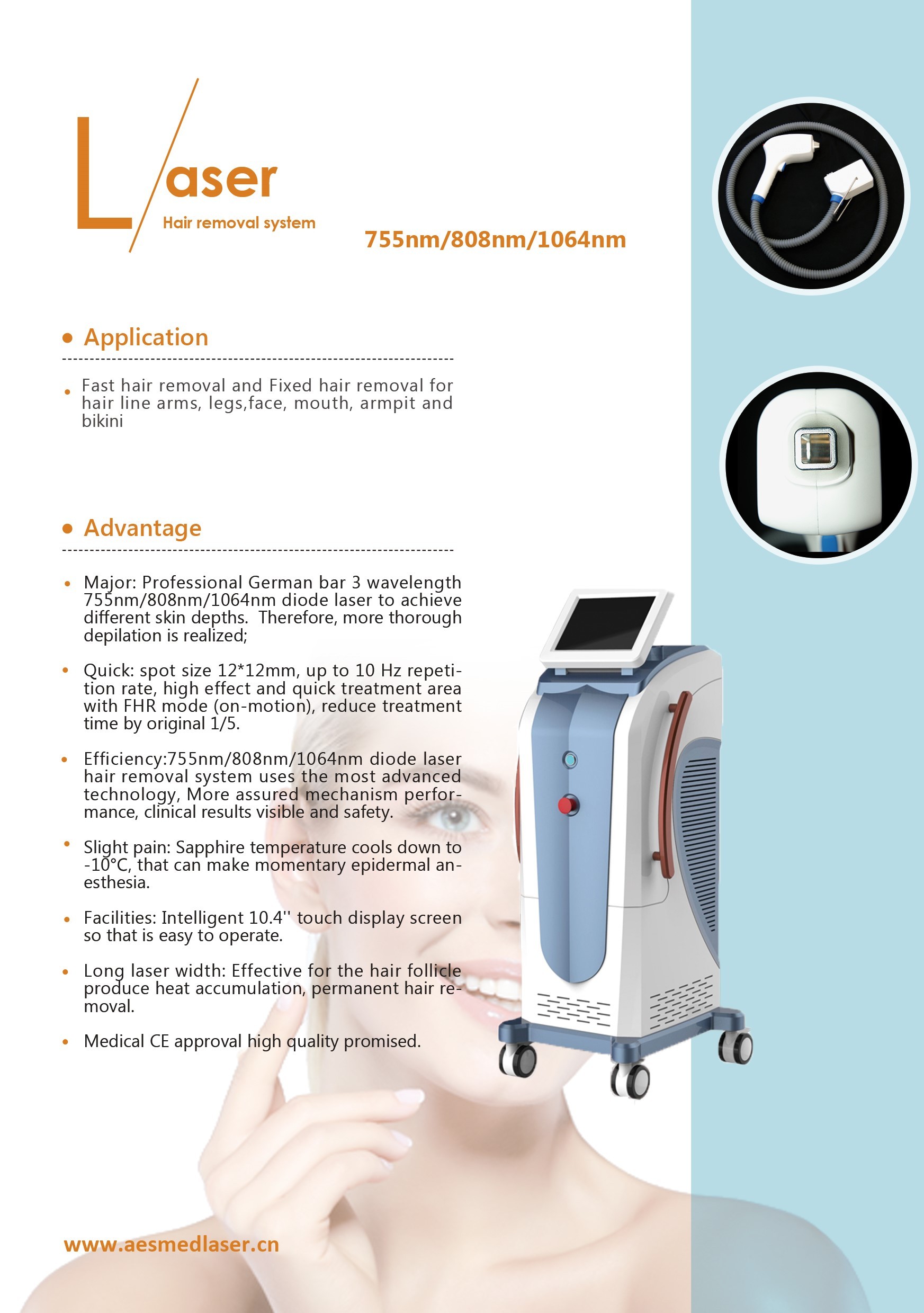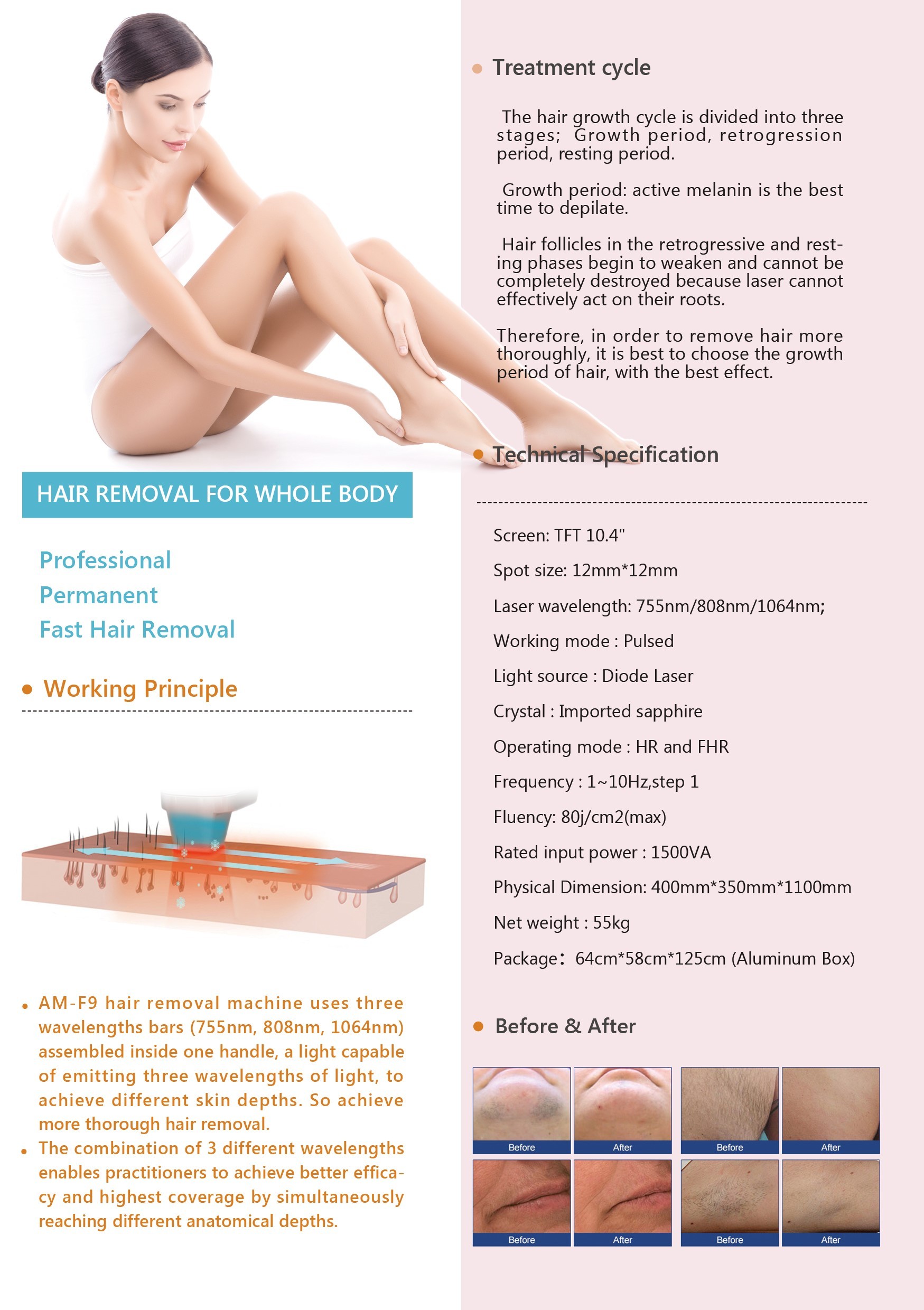 Work Theory
The machine use three wavelengths bars (755nm, 808nm, 1064nm) assembled inside one handle, a light capable of emitting three wavelengths of light, to achieve different skin depths. So achieve more thorough hair removal.
The combination of 3 different wavelengths enables practitioners to achieve better efficacy and highest coverage by simultaneously reaching different anatomical depths. This is the first time such a comprehensive treatment can be performed with just a single applicator.
Application
Fast hair removal and Fixed hair removal for hair line arms, legs,face, mouth, armpit and bikini
Advantage
Major: Professional German bar 3 wavelength 755nm/808nm/1064nm diode laser to achieve different skin depths. Therefore, more thorough depilation is realized;
Quick: spot size 12*12mm, up to 10 Hz repetition rate, high effect and quick treatment area with FHR mode (on-motion), reduce treatment time by original 1/5.
Efficiency:755nm/808nm/1064nm diode laser hair removal system uses the most advanced technology, More assured mechanism performance, clinical results visible and safety.
Slight pain: Sapphire temperature cools down to -10℃, that can make momentary epidermal anesthesia.
Facilities: Intelligent 10.4'' touch display screen so that is easy to operate.
Long laser width: Effective for the hair follicle produce heat accumulation, permanent hair removal.
Medical CE approval high quality promised.
Treatment cycle:
The hair growth cycle is divided into three stages; Growth period, retrogression period, resting period.
Growth period: active melanin is the best time to depilate.
Hair follicles in the retrogressive and resting phases begin to weaken and cannot be completely destroyed because laser cannot effectively act on their roots.
Therefore, in order to remove hair more thoroughly, it is best to choose the growth period of hair, with the best effect.
Technical Specification
Screen: TFT 10.4"
Spot size: 12mm*12mm
Laser wavelength: 755nm/808nm/1064nm;
Working mode: Pulsed
Light source: Diode Laser
Crystal: Imported sapphire
Operating mode: HR and FHR
Frequency : 1~10Hz,step 1
Fluency: 80j/cm2(max)
Rated input power: 1500VA
Physical Dimension: 400mm*350mm*1100mm
Net weight : 55kg
Package:64cm*58cm*125cm (Aluminum Box)