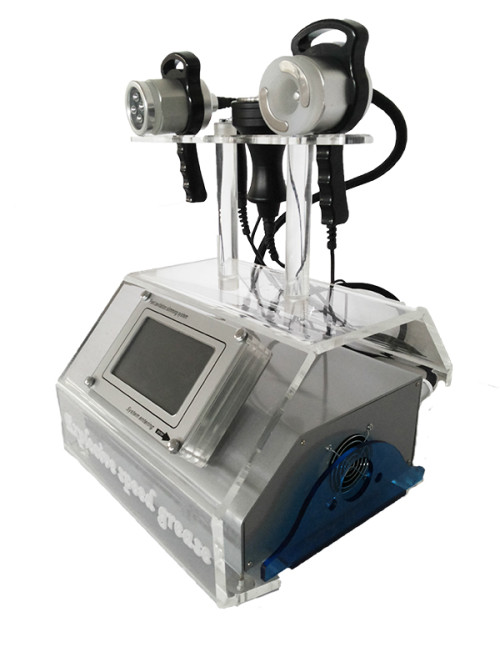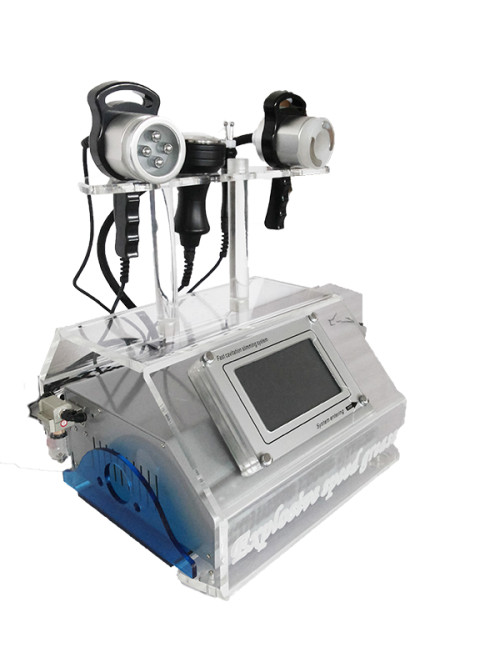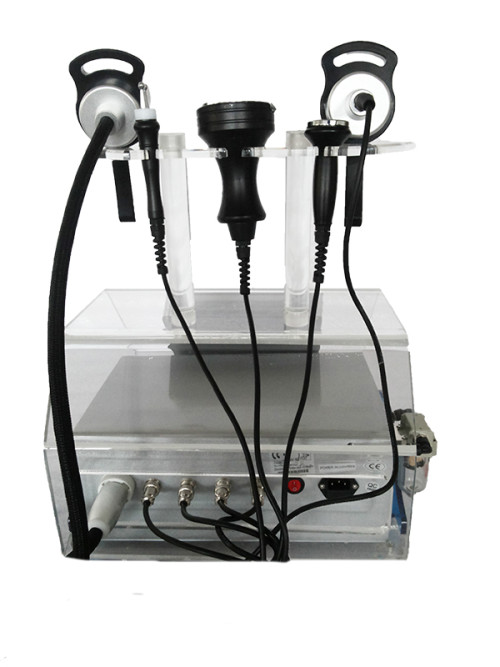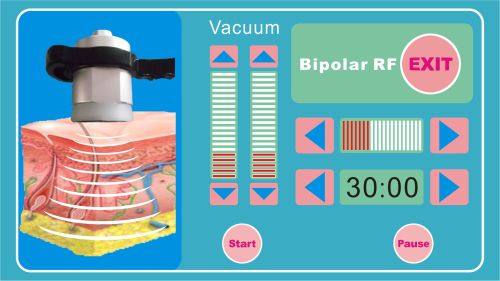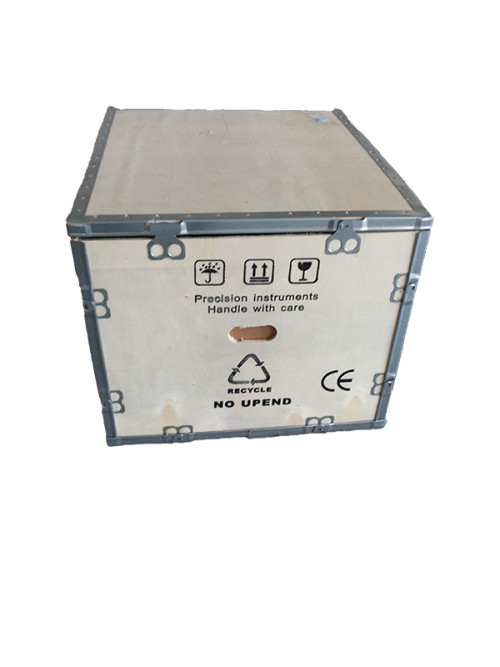 Professional portable RF vacuum ultrasonic cavitation radio frequency machine
Description
Professional portable RF vacuum ultrasonic cavitation radio frequency machine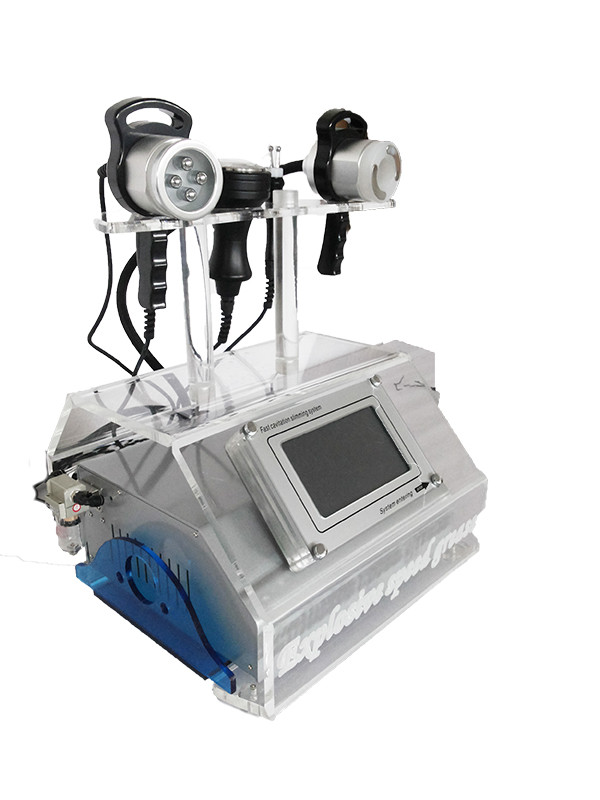 The sound wave with a frequency of 40000HZ emitted by a strong acoustic wave head with a strong sound wave can enter the human body and produce a strong impact effect on the fat cells of the human body and frictional movement between the fat cells, which can effectively consume heat and consume the water of the cells. In order to reduce the fat cells, in addition, when the sound waves vibrate, the cells can produce strong cracks, the cells blast instantaneously, and the fat cells are reduced, thereby achieving the fat removal effect.
2, dissolve fat, lymphatic detoxification, firm skin, enhance skin elasticity
With the most advanced RF technology and energy radio frequency, it can reach the fat body deeply, and has the superiority of targeting and positioning RF output, so that the fat cell tissue can generate the heat friction heat of the cell body in the fast and active state, and make the local temperature Increase, through the sweat glands, liver and intestine circulation, and lymph to remove excess fat and toxins from the body to achieve the effect of dissolving fat.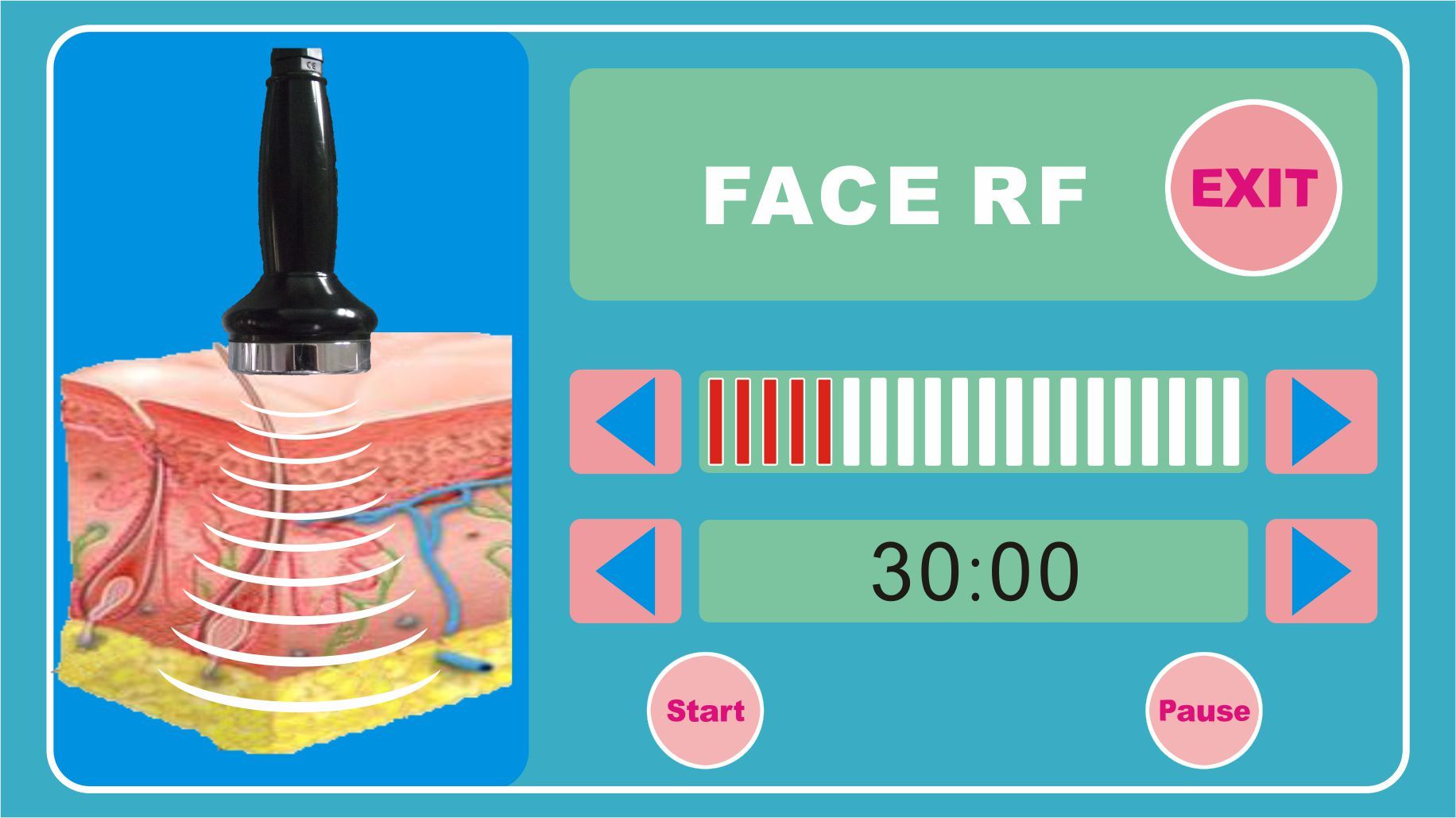 Improve orange peel and slimming
The biological wave generated by the energy electrode of the instrument stimulates the corresponding acupuncture points of the body and uses different frequencies and pulses to effectively stimulate the fat body under the synergistic interaction of various physical electrons so that the body moves and thus consumes heat again. Fat to achieve the effect of body shaping.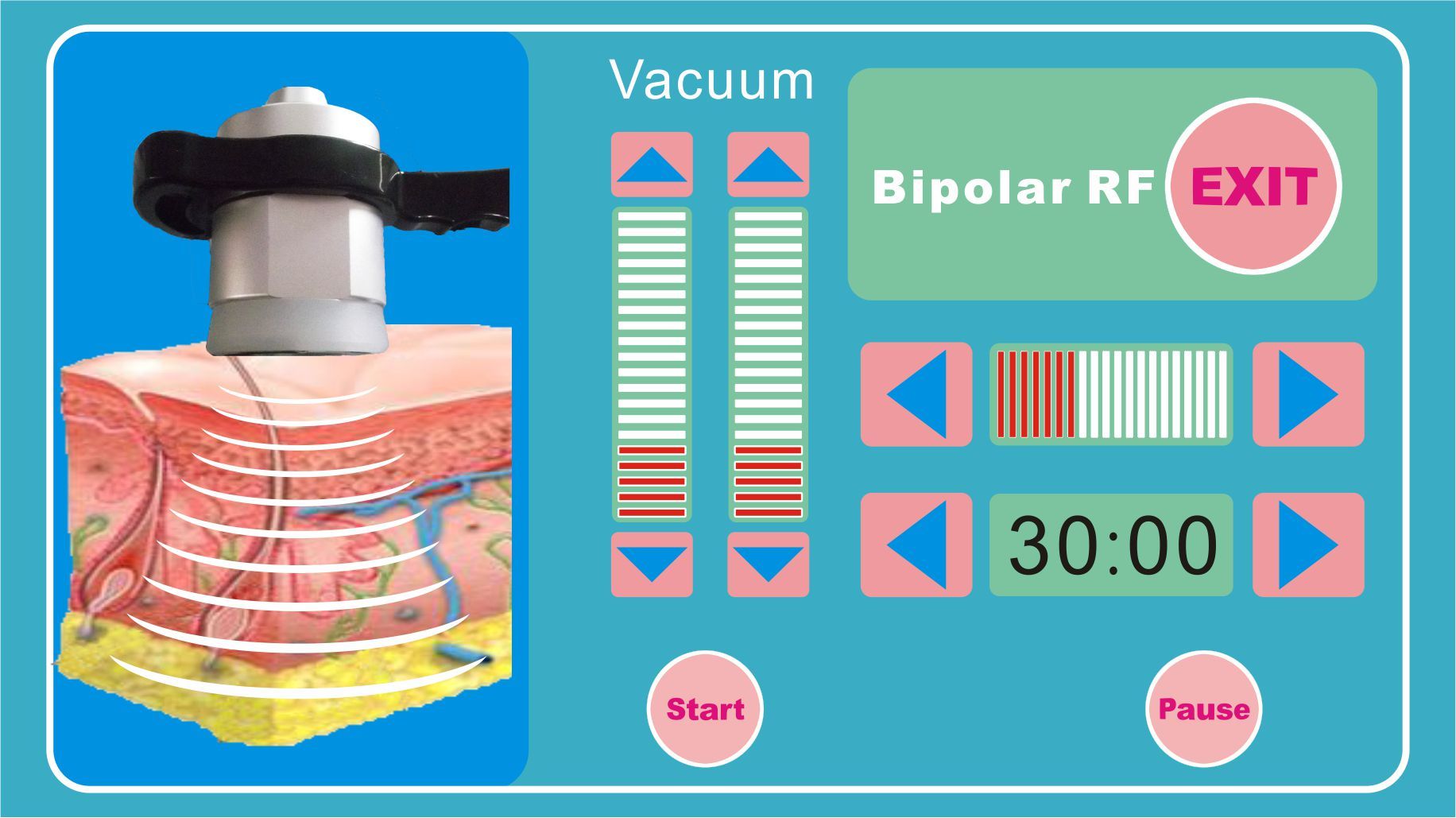 Q1: How about sample policy?
A1: We can provide the sample to you, but you have to pay the sample fee.
Q2: What are the terms of payments?
A2: We accept T/T, Western Union, Paypal, and cash.
Q3: How long it will take to deliver the goods?
A3: If we have the goods in stock, we will delivery them within5 working days after we get your payment. If we do not have in stock, we will delivery them before the deadline which we both parties agreed on.
Q4: What kind of package you offer?
A4: We pack the goods first with gift box and then the export box to make sure the goods in good condition for storage and shipment.
Q5: What kind of shipment ways are available?
By express(DHL, UPS, FedEx, TNT, EMS) to your door.
If customers have their own express account number, transportation fees paid by such accounts are also welcome.
We will provide you a tracking No. after we ship the goods so that you can track the goods conveniently.