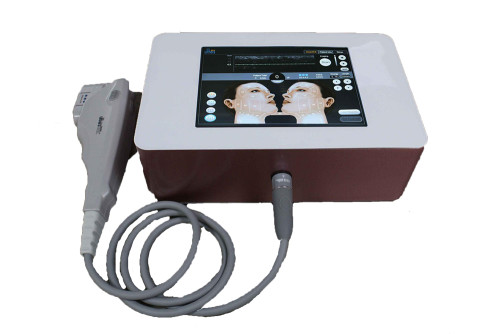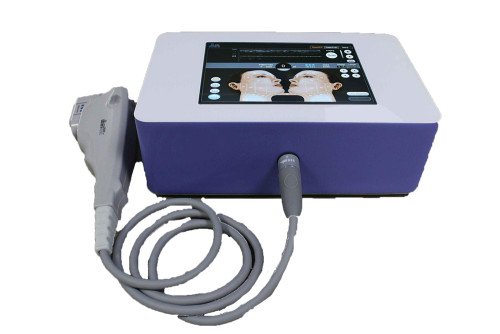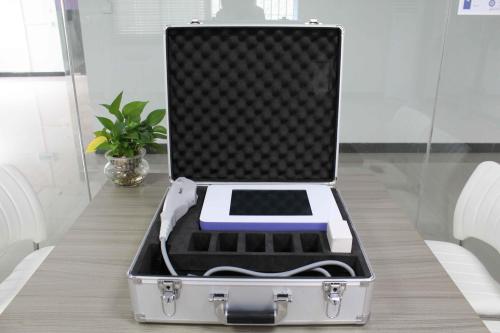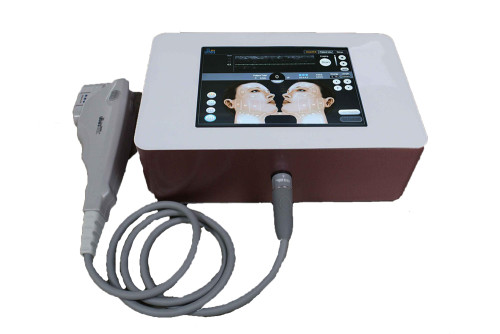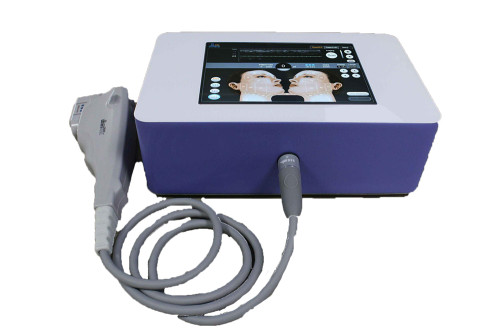 Portable high-intensity focused ultrasound HIFU / facial lift / HIFU wrinkle / body tightening
Description
Ultrasound focusing reaches the SMAS layer through its specific high-energy focused ultrasound, which improves the SMAS suspension and comprehensively solves the problem of sagging and relaxation of the face. It can accurately position the ultrasonic power on the 4.5mm SMAS under the skin, so as to exert the best shaping, pulling and compacting effects to promote muscle growth and traction. Closely close to the 3mm collagen layer under the skin to reorganize and regenerate collagen. By restoring elasticity, whitening the skin, eliminating wrinkles and shrinking pores, the aging problem is solved. There is no need to worry about skin injuries, because the force is all over the epidermis. In addition, it has the functions of fast pulling, anti-compacting and fast wrinkle smoothing.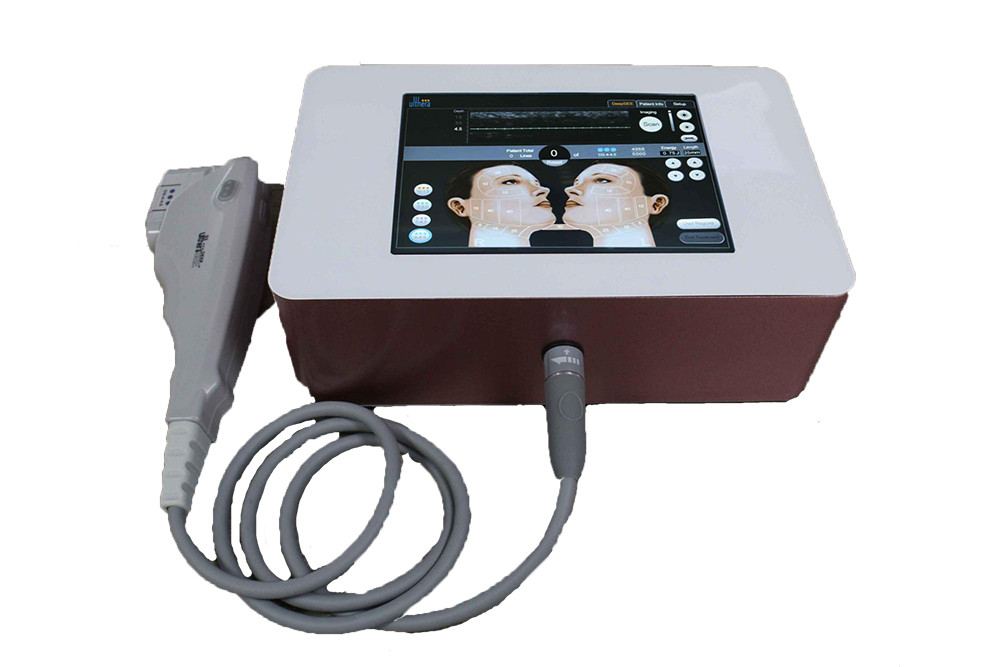 Mainly used for overall skin sagging, wrinkles too much skin aging, rough, reshape the face curve, effectively improve the eye region and neck tissue relaxation, ptosis.
1, facial rejuvenation wrinkle: deep wrinkles, folds, forehead lines, nasolabial lift, lip wrinkles, forehead wrinkles, skin, firming neck to eliminate double chin, narrow face;
2, eye wrinkles: the eye lines, eye wrinkles, bags under the eyes, eye week skin tighten-ing;
3, systemic anti-aging: back tightening repair type, chest, waist, hips, adjustment of shaping, shaping, shaping the leg remove butterfly sleeve, repair mild striate of pregnancy.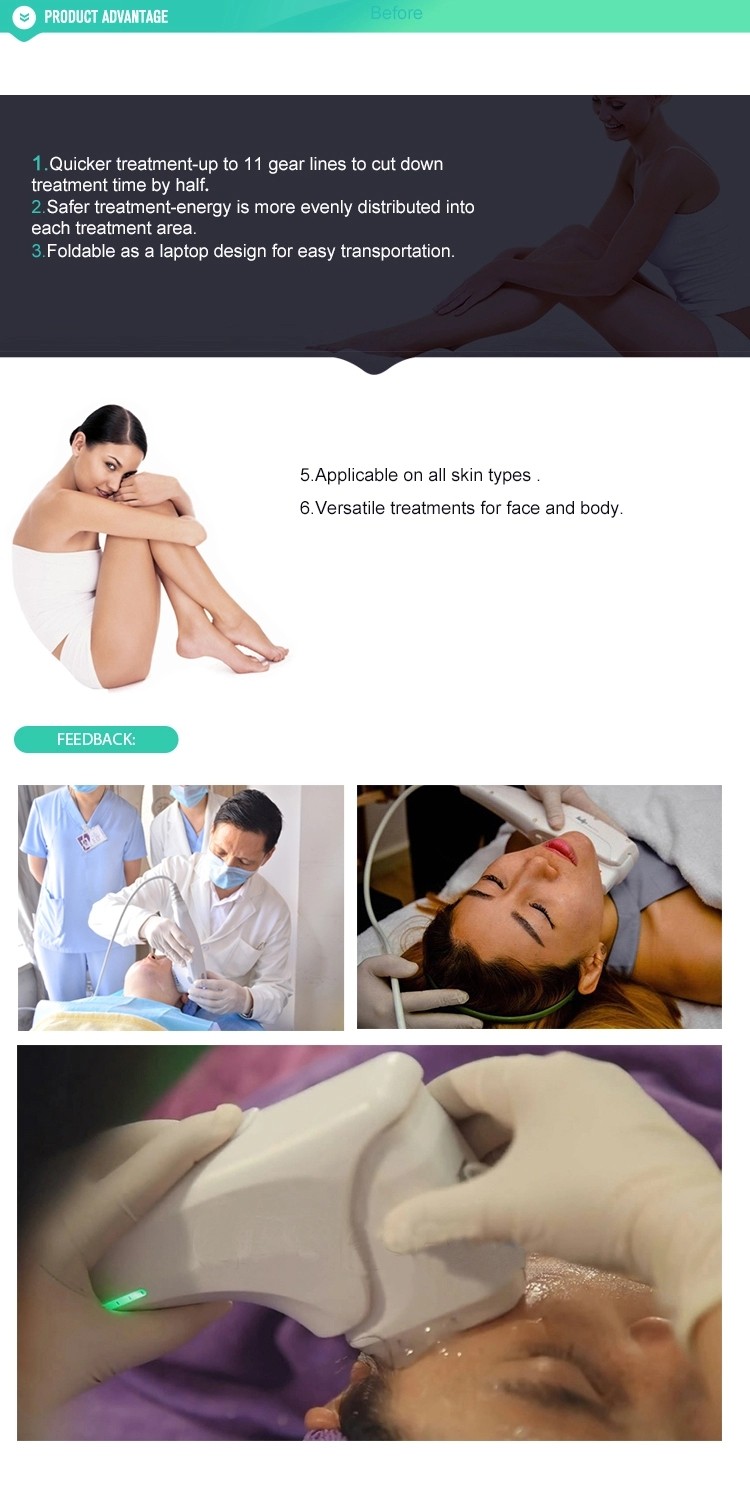 Advantages
*40kg low Frequency Ultrasonic powered with 300W Cavitation, Which could penetrate deep skin layers.
*We offer Each head with 10,000 shots, every machine supply video guide, and aging test report.
* Standard configuration With 5 heads (1.5mm, two 3.0mm, 4.5mm,13mm ), precisely acting on different depths of the skin. The energy will skip the epidermis, leaving no damages on the surface skin.
*It will produce thermal effect to the dermal collagen fibers and stimulate collagen rebirth, smooth the wrinkles, life skin as the expected result.
*High efficiency with Only one-time treatment The skin will be lifted and tightened at once, and effect will last for 2 years at least.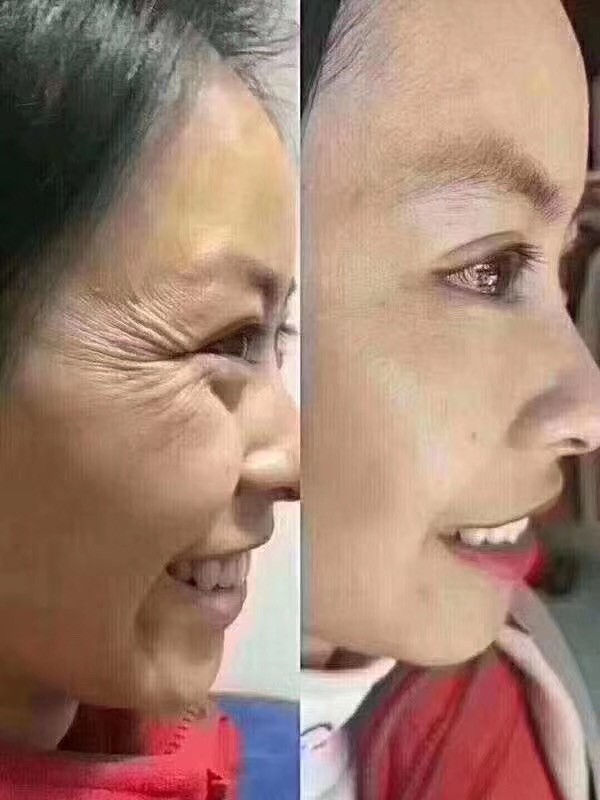 Specification :
Screen: TFT 8"
Cartridge for Vaginal: 1.5mm;3.0mm;4.5mm;
Cartridge for face&body:
1.5mm;3.0mm;4.5mm;8.0mm;13.0mm
Lifetime of Cartridge: 10,000shots
Scan Distance: 5-25mm(max); step:1mm(min)
Fluency: 0.75j-1.2j
Rated input power : 100-240VAC, 50/60Hz
Warranty: 1 Year