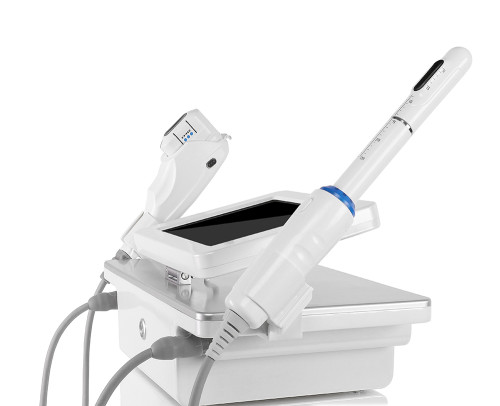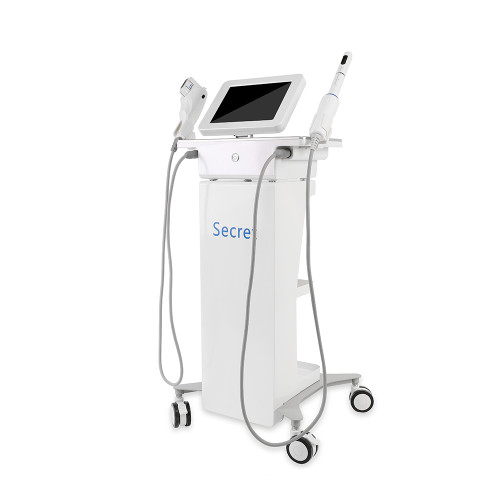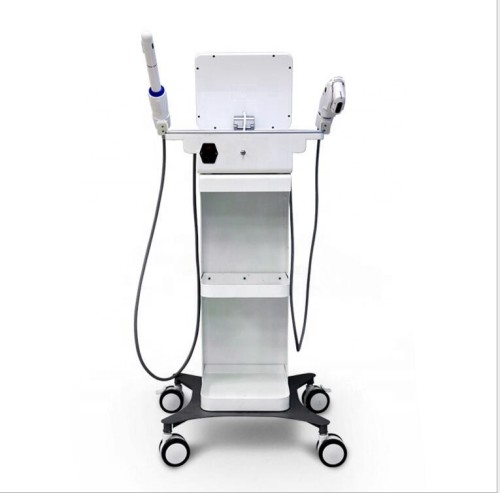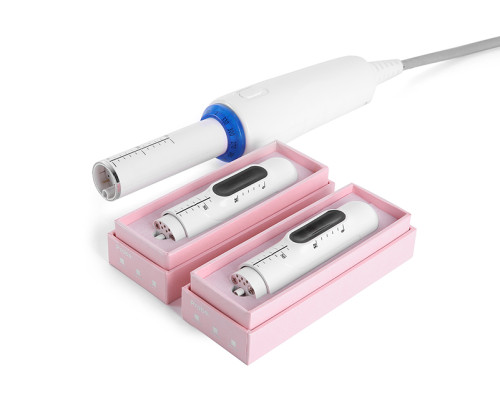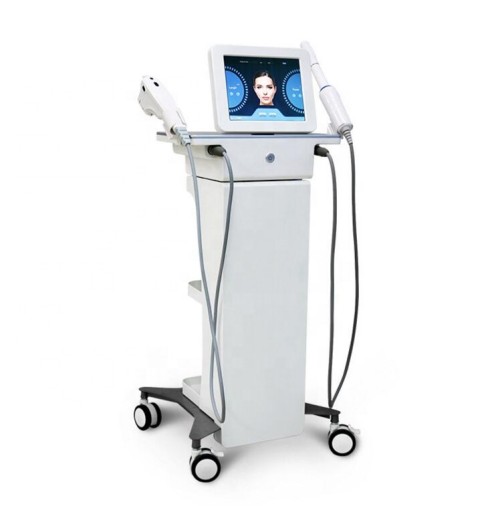 2in1 high intensity focused ultrasound HIFU skin tightening and vaginal tightening beauty instrument
Item specifics
Operation Interface

15.4" Color Touch Screen
Power

800W
Body cartridges

8.0mm,13mm
Vaginal cartridges

3.0mm,4.5mm
Description
2in1 high intensity focused ultrasound HIFU skin tightening and vaginal tightening beauty instrument

The Vagina Tightening System uses a noninvasive ultrasonic focusing technique to directly focus on the mucosal lamia and muscle layer. Using ultrasonic waves as the energy source and taking advantage of its penetration and facility, the system will send out ultrasonic energy focusing on the lamina propriety and muscle fiber layer in a predetermined depth. A higher intensity of the ultrasonic region, called a focus region, is formed. In 0.1 seconds, the temperature of the region can reach above 65°C, so the collagen is reorganized and the normal tissue outside the focal region is undamaged. Therefore, the desired depth layer can obtain the ideal effect of collagen contrition, reorganization, and regeneration. Ultimately, the mysterious effect of vagina tightening is achieved.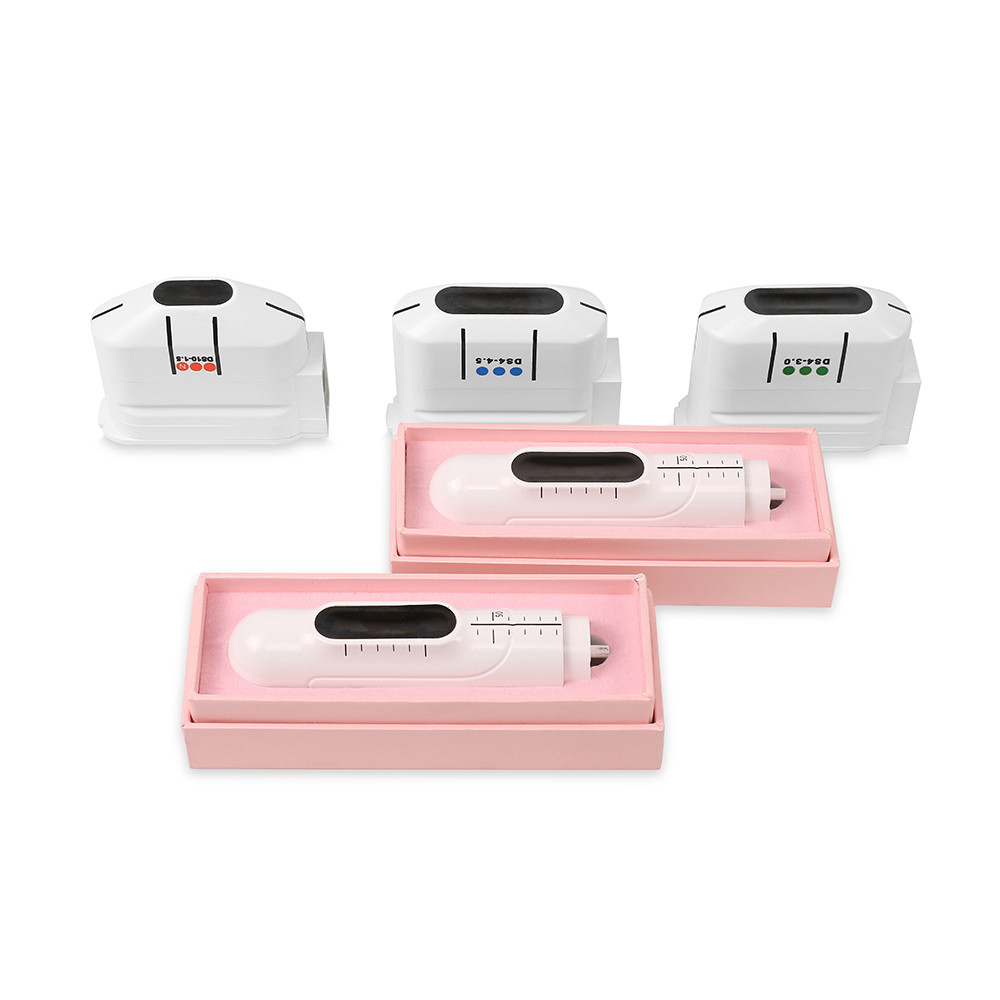 Functions of vaginal tightening:

1. potent firming effect to improve sexual life

2. private lubrication of increasing secretion and eliminating dryness
3. improving private sensitivity by cell regeneration for reaction enhancement
4. comprehensive improvement of private health and reducing infection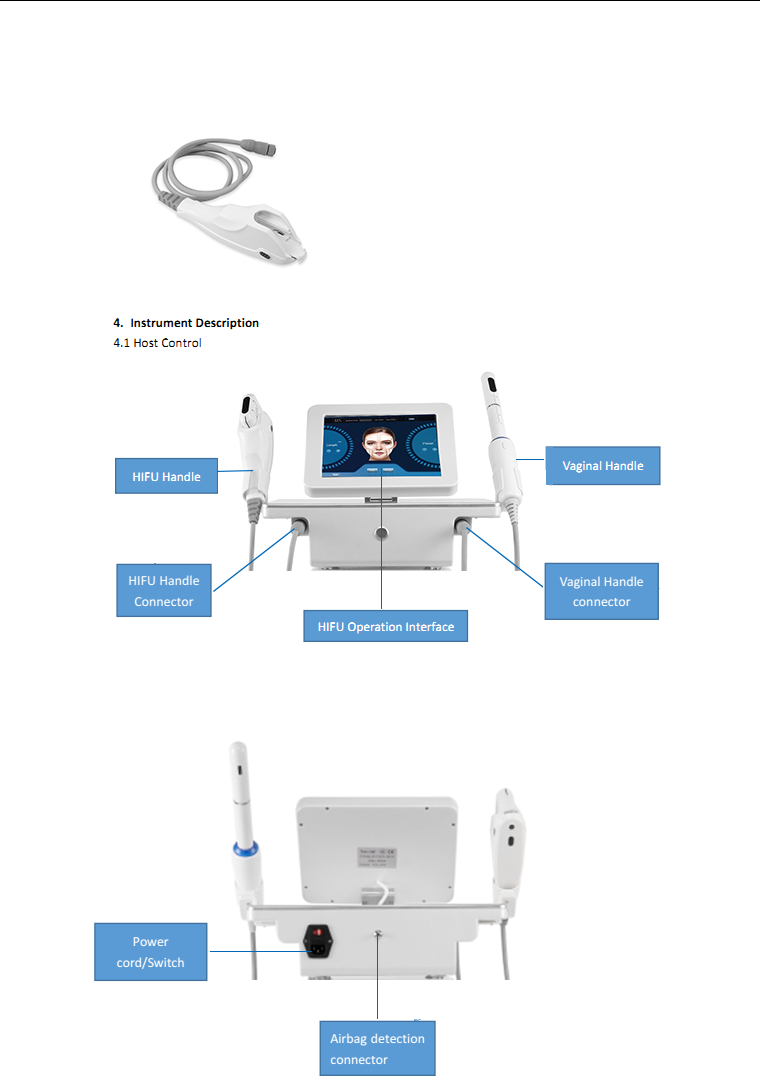 Functions of skin tightening:
1. Remove wrinkles on around forehead, eyes, mouth, etc.
2. Lift and tighten both cheek's skin.
3. Improve skin elasticity and shaping contour.
4. Improve jawline, reducing "marionette lines"
5. Tighten the skin tissue on forehead, lifting the eyebrows lines.
6. Improve skin complexion, making the skin delicate and bright
7. Match with injecting beauty like Hyaluronic acid, collagen, to resolve more aging problem
8. Remove neck wrinkles, protecting neck aging.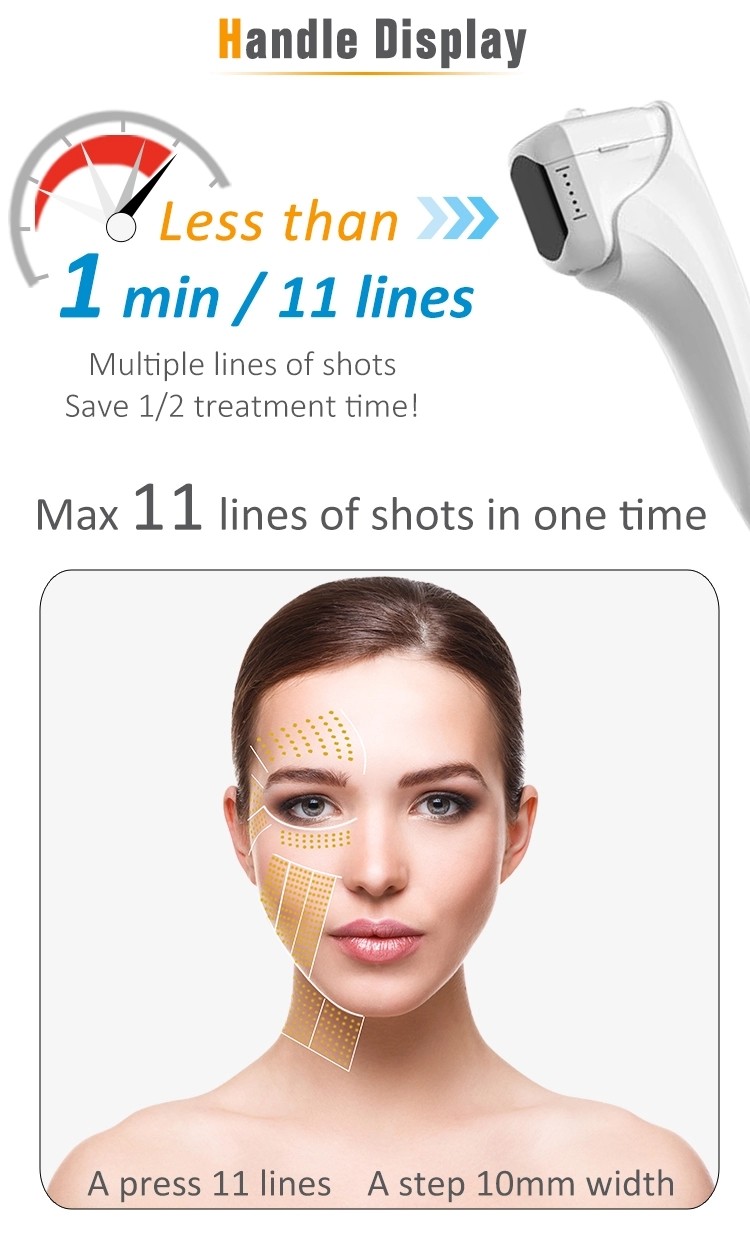 | | |
| --- | --- |
| Working mode | Vaginal face body treatment |
| Power | 200W |
| | 100-240V 50Hz/60Hz |
| G.W | 20.5 kg |
| Package size | 69*64*34cm |
| Energy | 2.0J max |
| Vaginal cartridges | 3.0mm,4.5mm |
| Face lift cartridges | 1.5mm,3.0mm,4.5mm |
| Body shaping cartrudges | 8.0mm,13mm |
| Shots | 10000 shots |