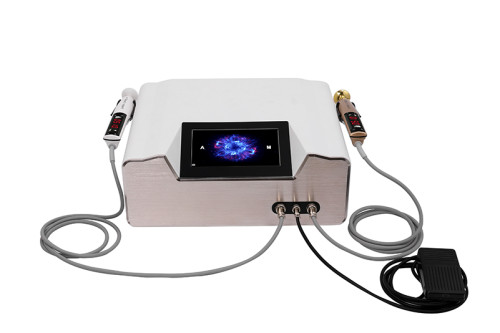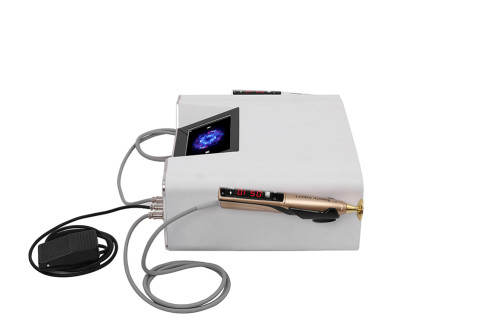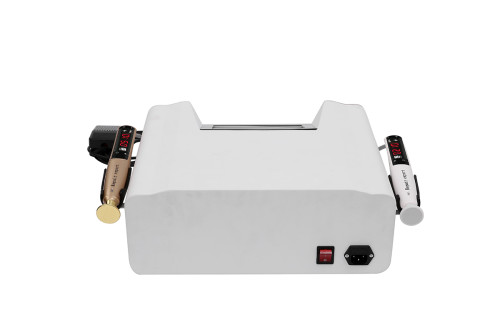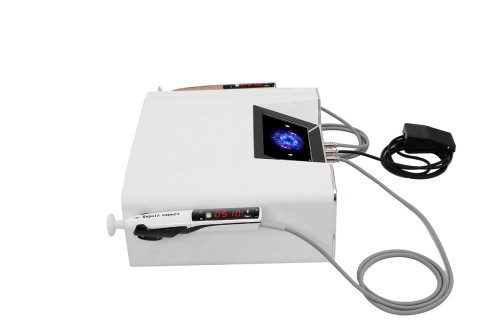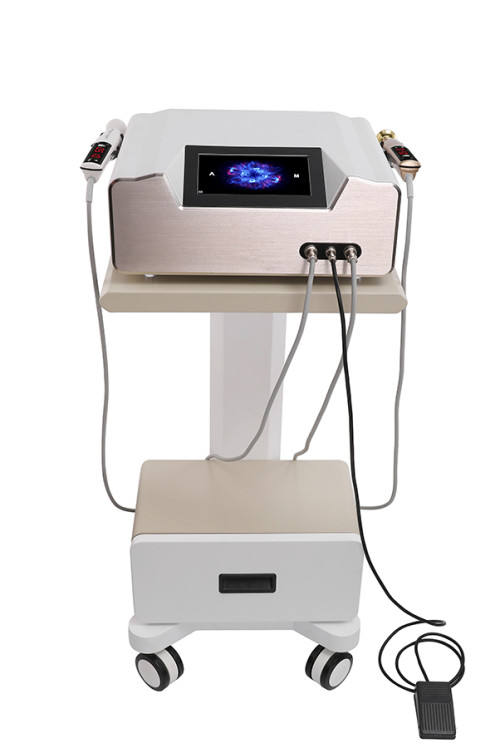 Good effect jet plasma ozone skin tightening/plasma jet skin rejuvenation beauty machine
Description
Good effect jet plasma ozone skin tightening/plasma jet skin rejuvenation beauty machine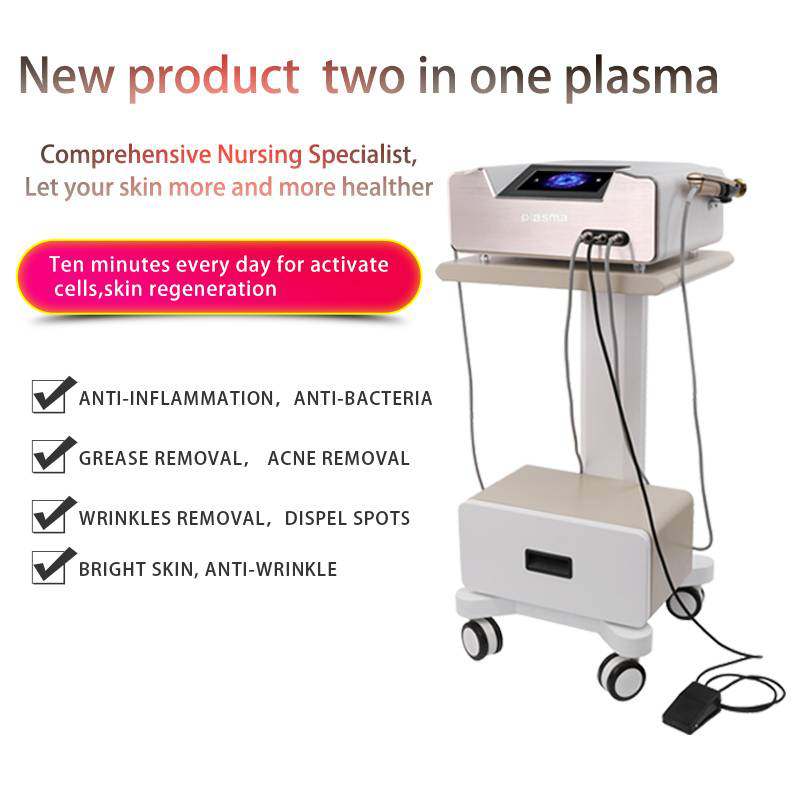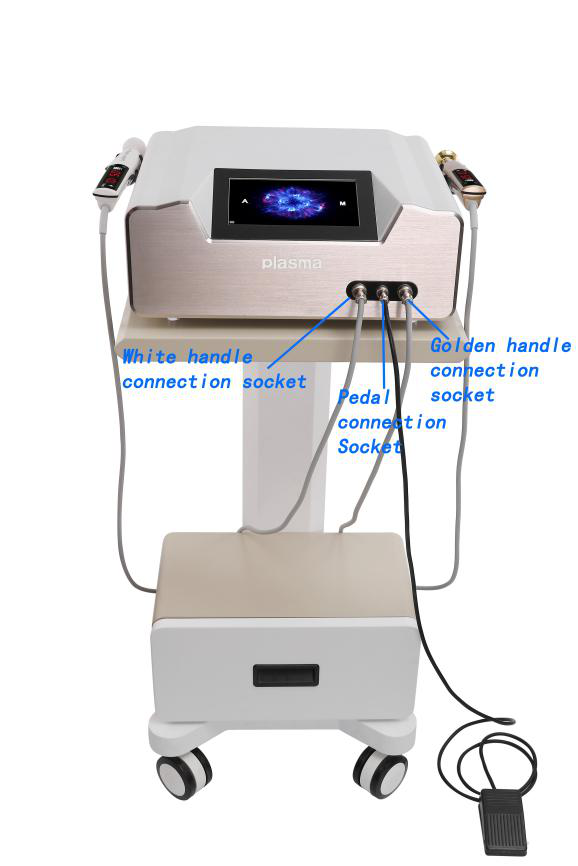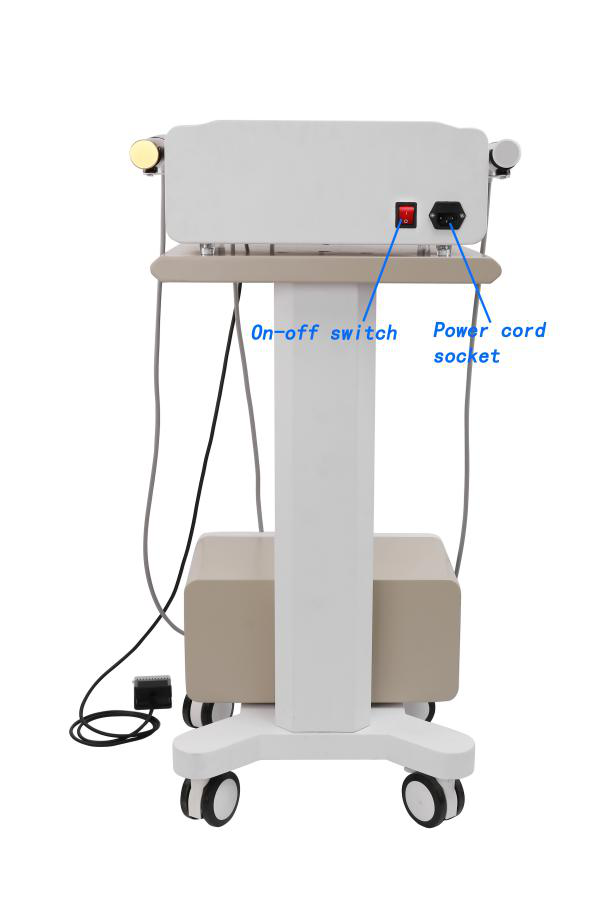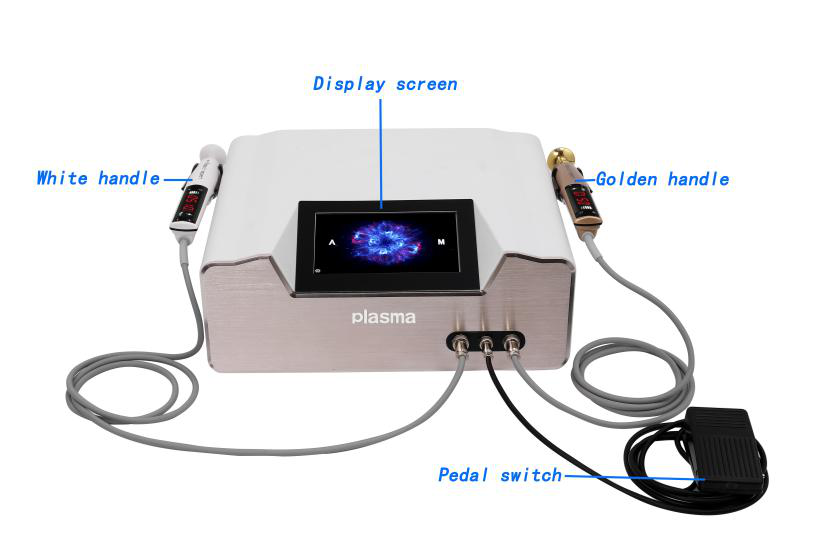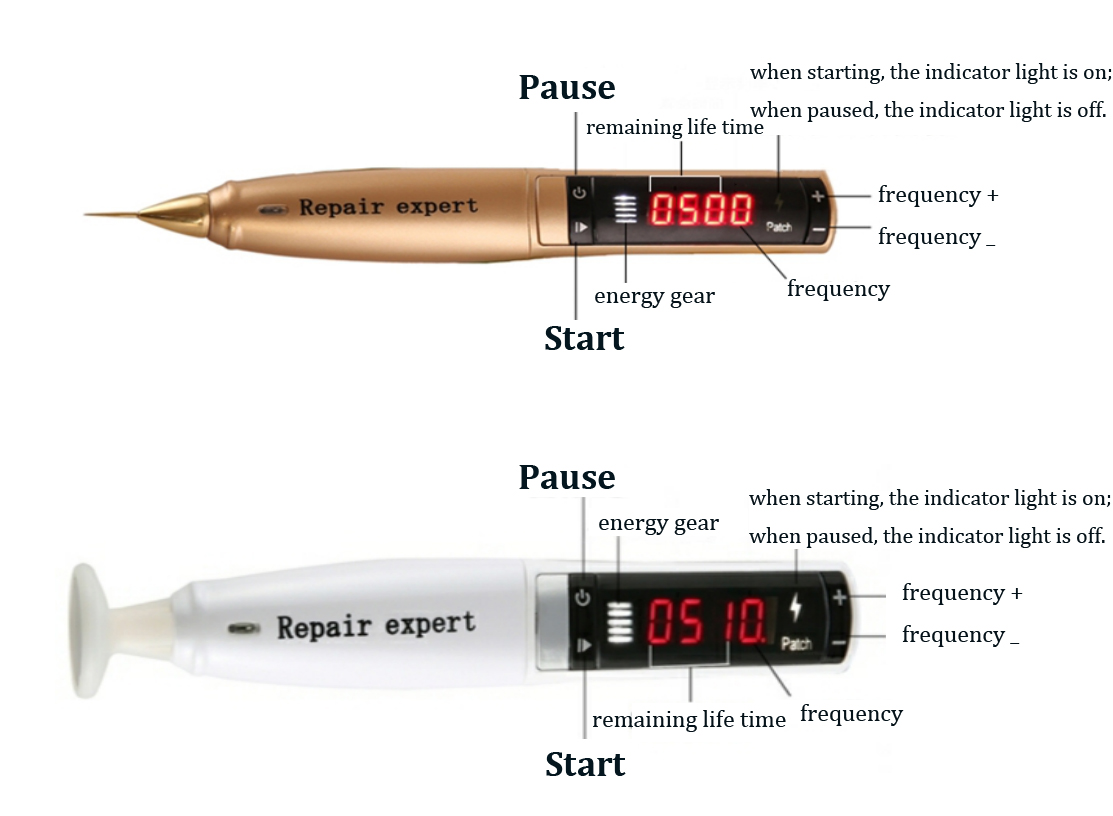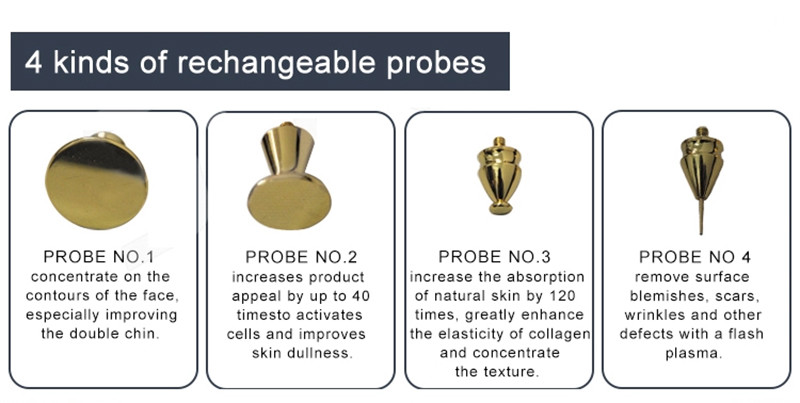 A flash spot plasma gold handles function one: Facial lifting firming, Remove freckle, Remove wrinkles.
Ozone plasma white handle function two: anti-inflammatory sterilization, soothing itching, catabolic pigments, regulating oil secretion • oil control skin, for allergic skin, acne, eczema, skin inflammation, and other skin, seven different probes can be replaced.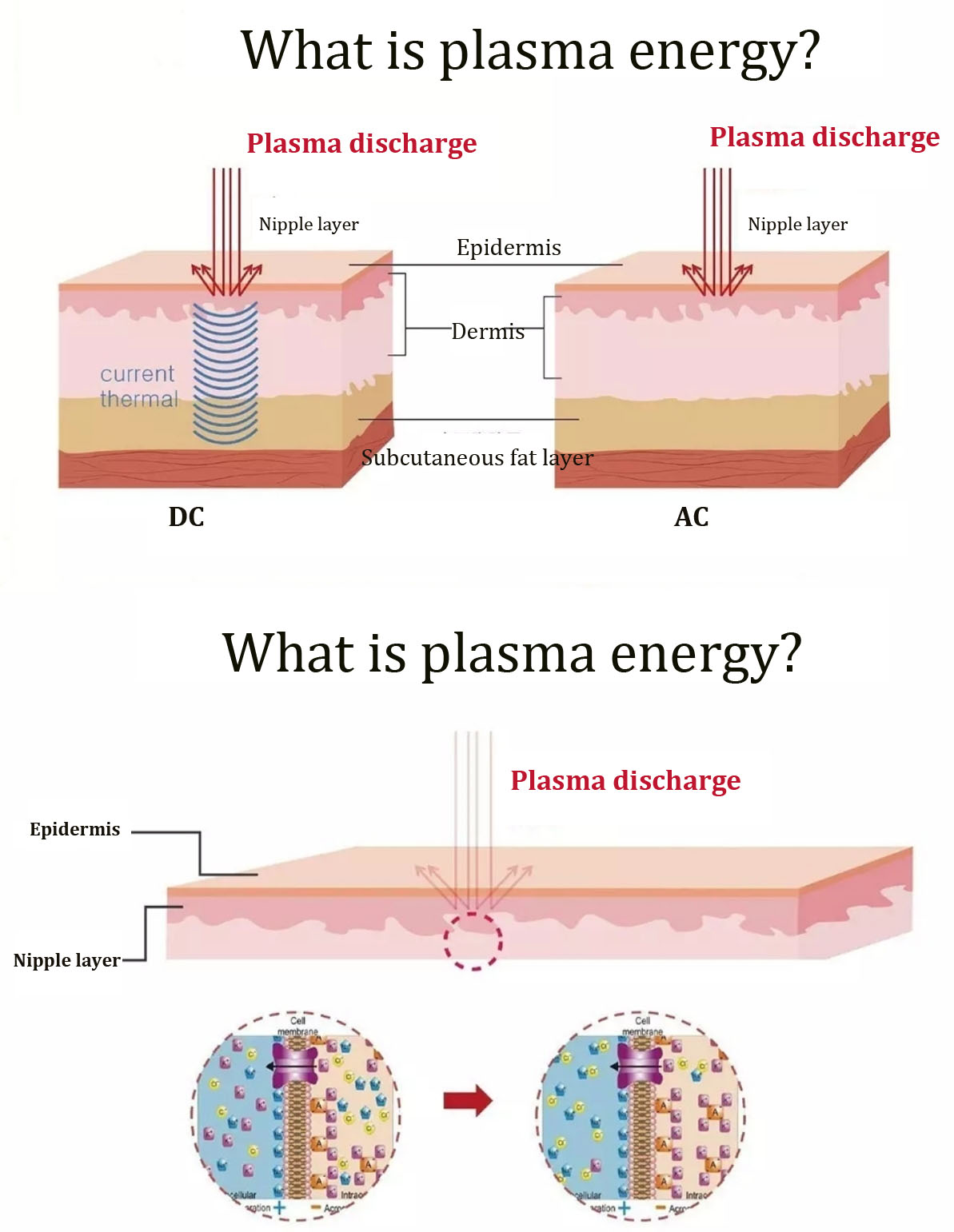 What is ozone?
A high frequency voltage is generated, and oxygen in the air is electrolyzed to generate ozone.
Function
Ozone acts on the cell membrane of bacteria, causing damage to the membrane components, destroying lipoproteins and lipopolysaccharides in the membrane, changing cell lysis and death, thereby killing bacteria fungi and aphids in a very short period of time, and inhibiting inflammation, and the effect of acne is obvious. , ozone is reduced to oxygen after sterilization. There is no residue or secondary pollution, which is unachievable by any chemical system.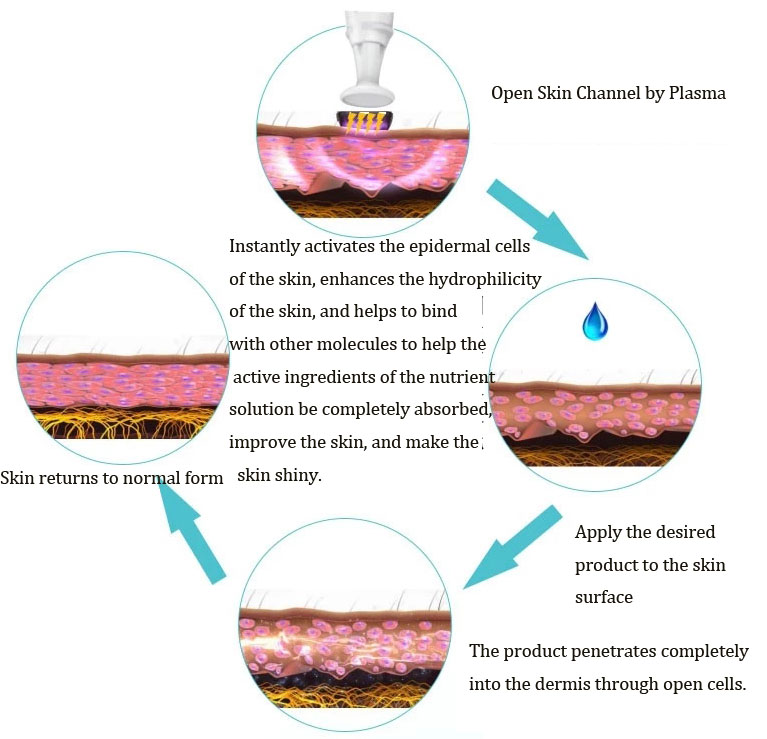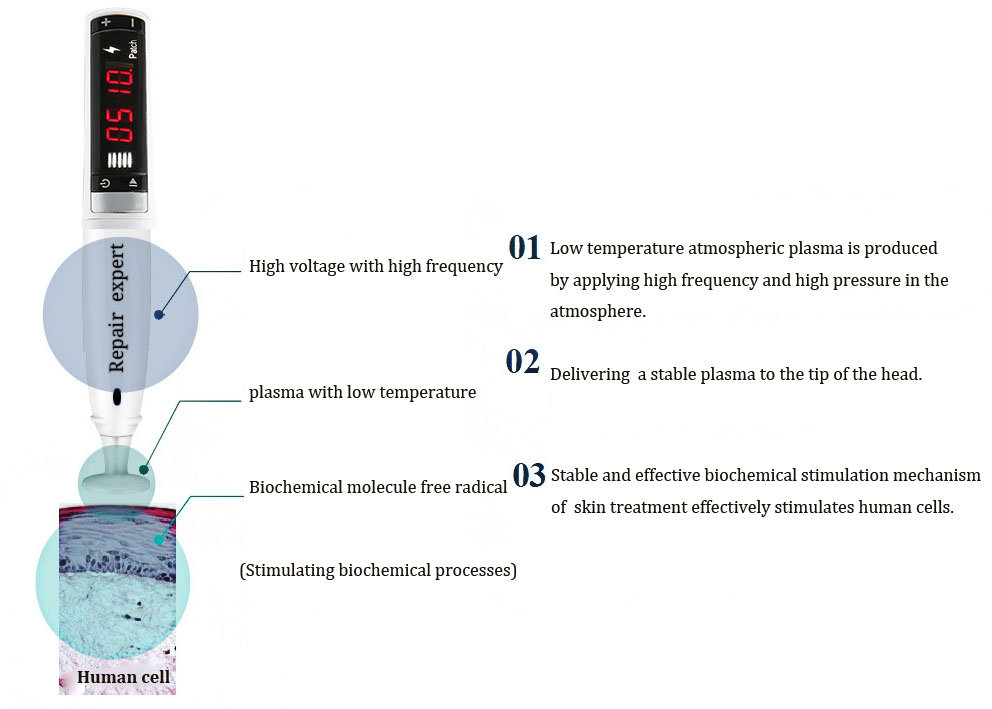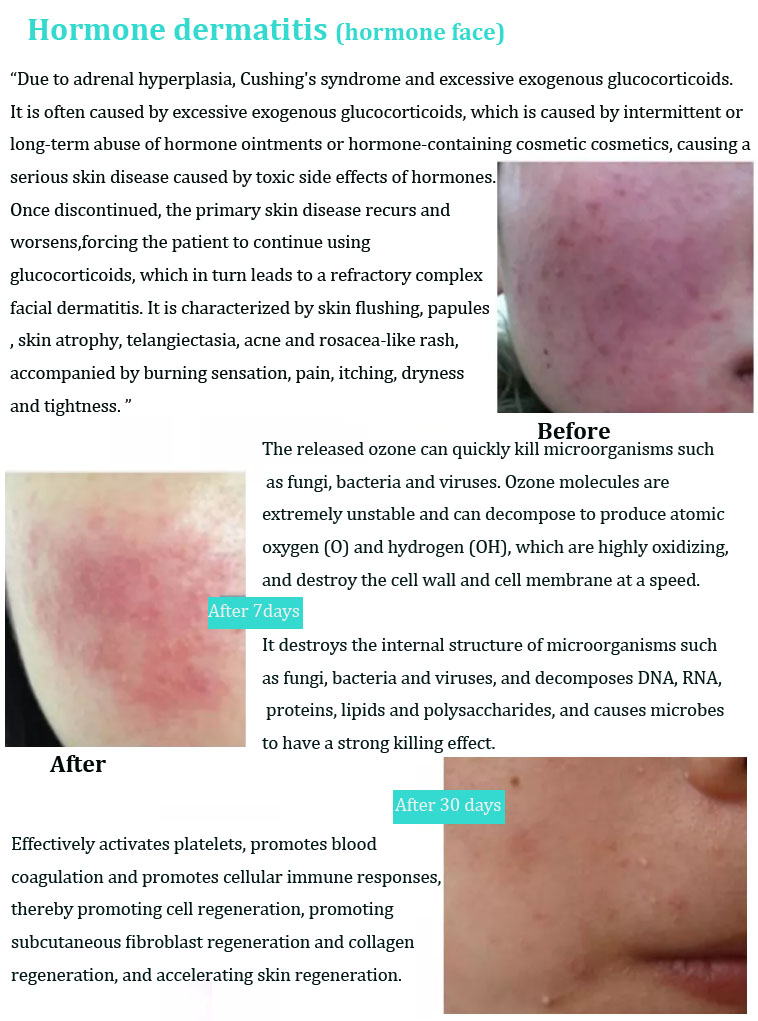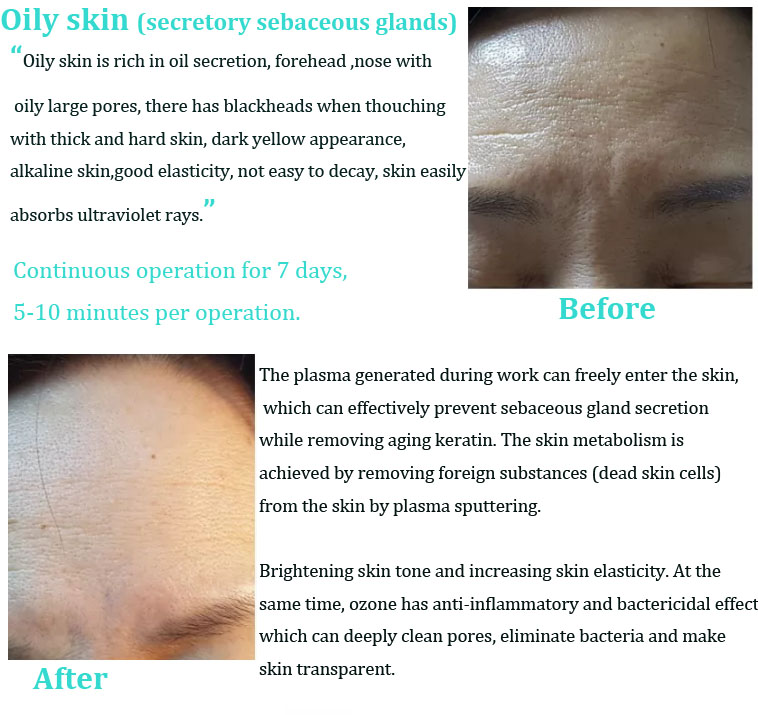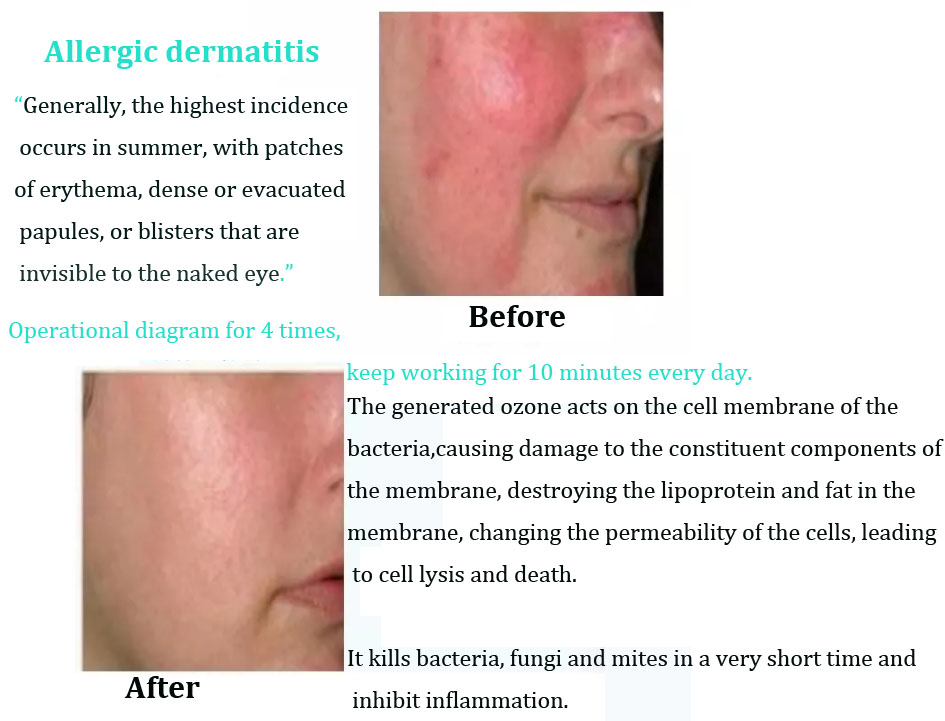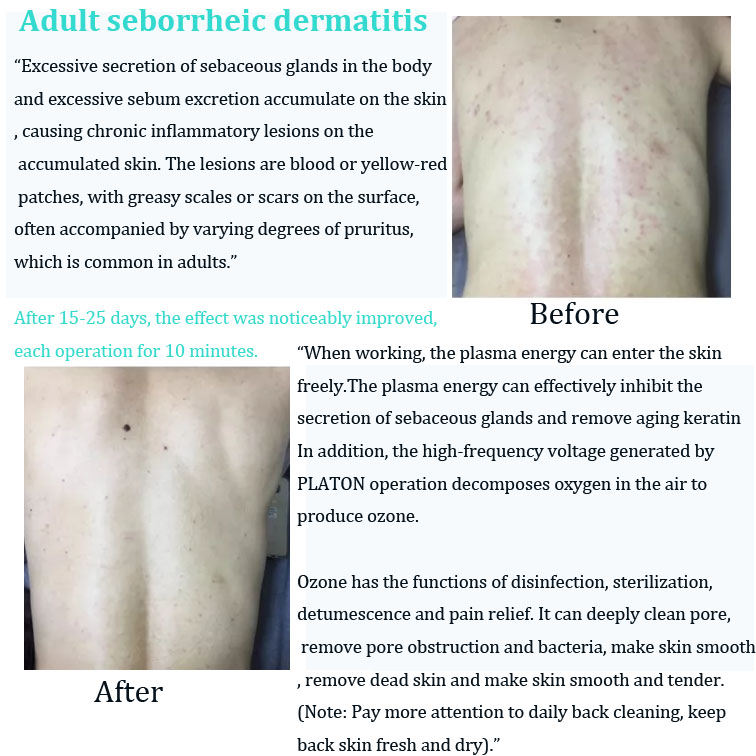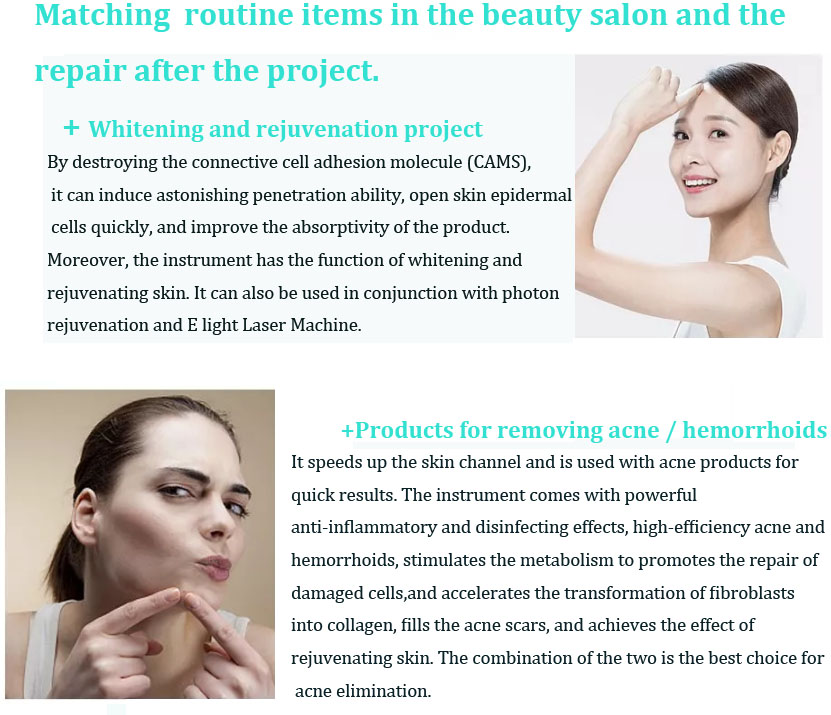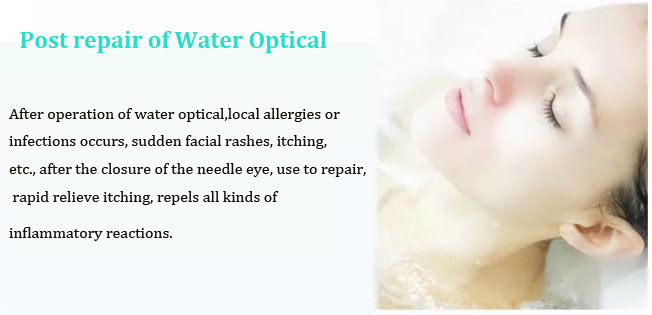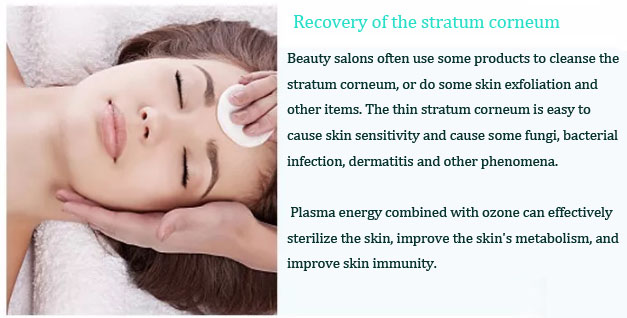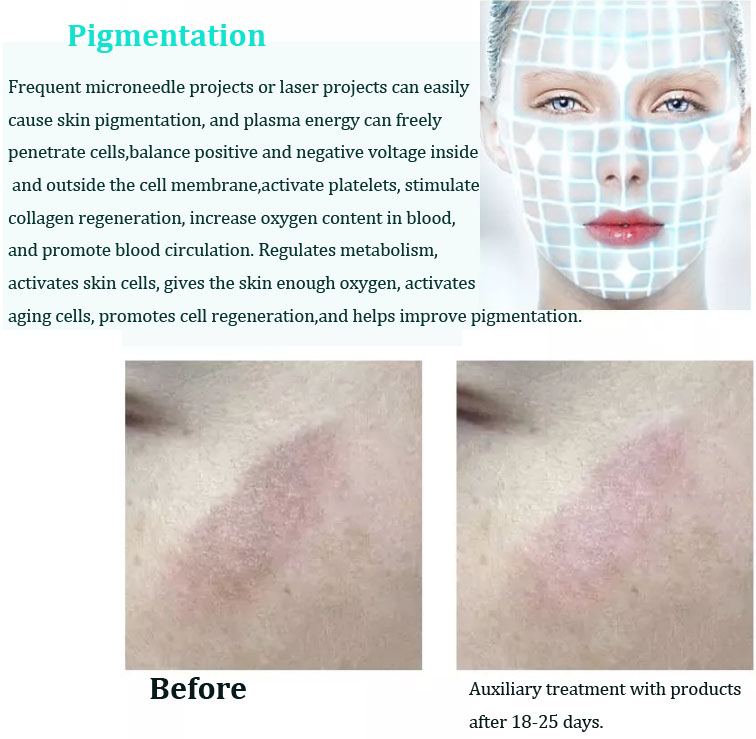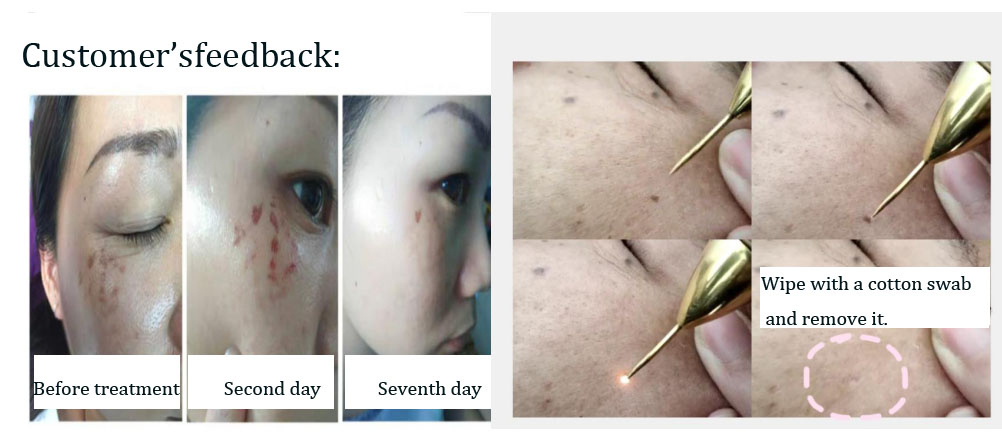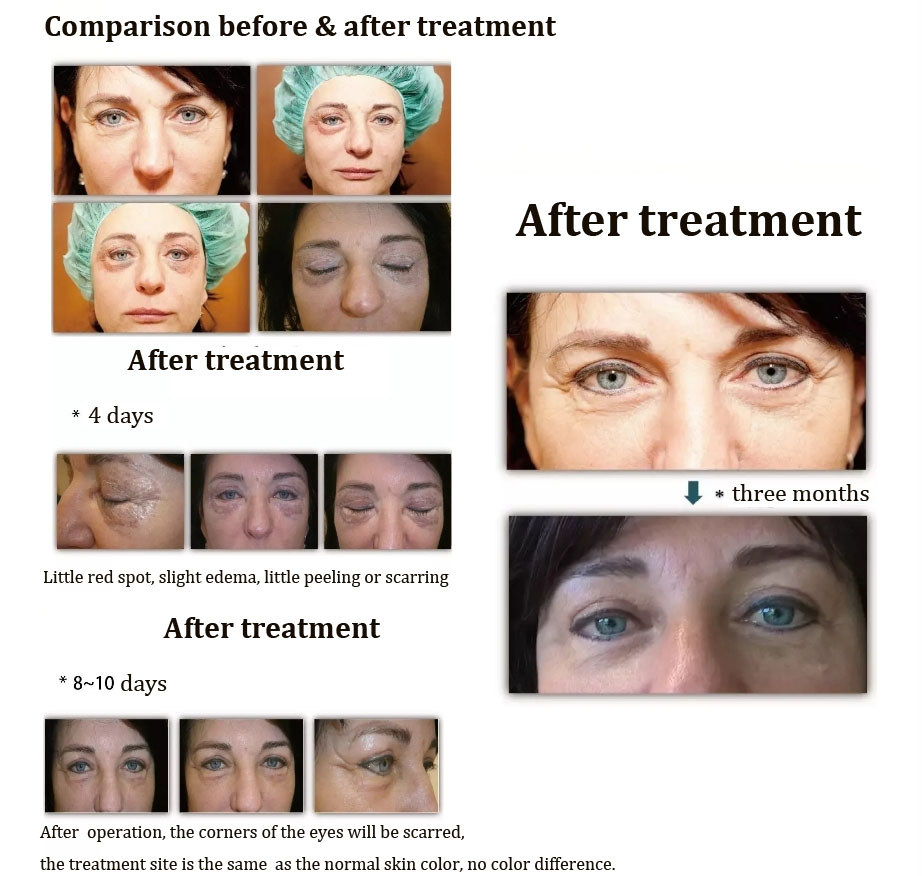 Parameters
Product name:2 in 1 plasma
Input voltage:110-220V
Output power:10-60W
Output frequency:About 15Hz-150Hz
Instrument packing size:44X42X29 CM
Base packing size: 64X43X31 CM
Weight:About 11KG (including instrument)
Base weight:About15KG