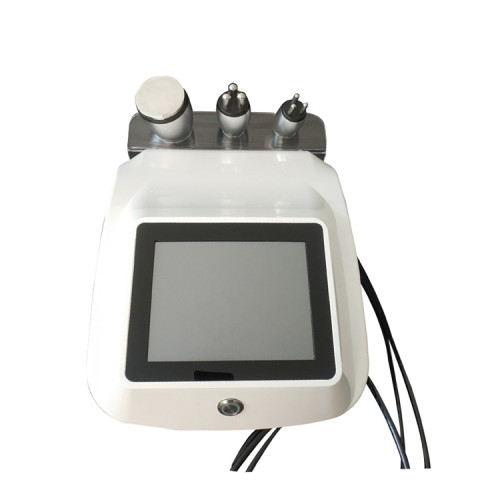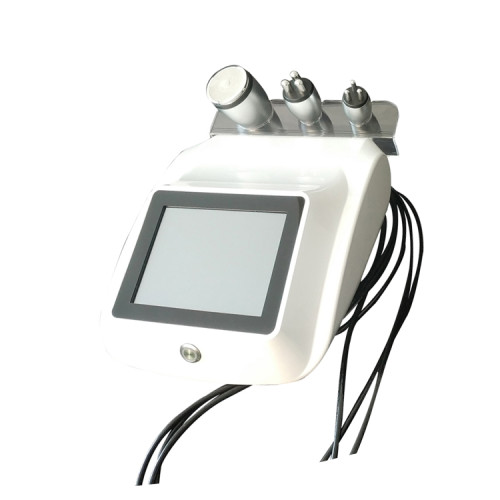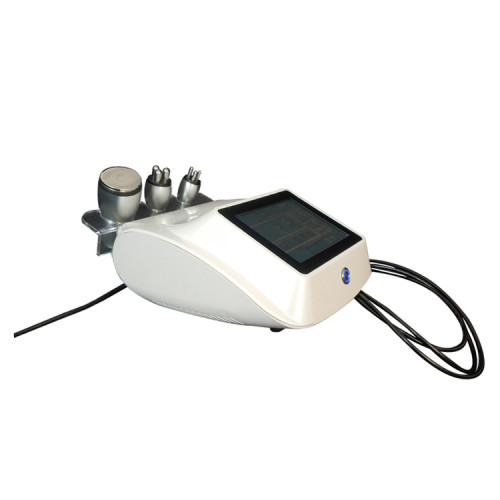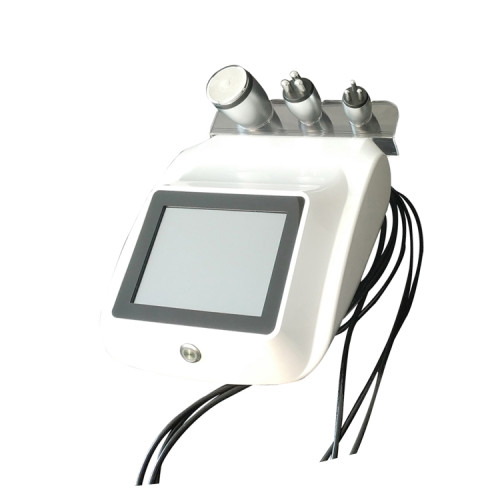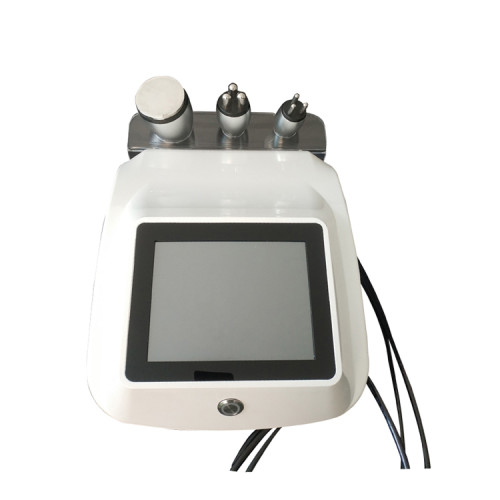 Professional Portable Ultrasonic Vacuum RF Body Shaping Machine
Item specifics
colour

white
Key words

cavitation
Key words

RF slimming
Key words

Multi-level RF
Description
Portable 40K Cavitation Ultrasonic Vacuum RF Body Shaping Machine High Quality slimming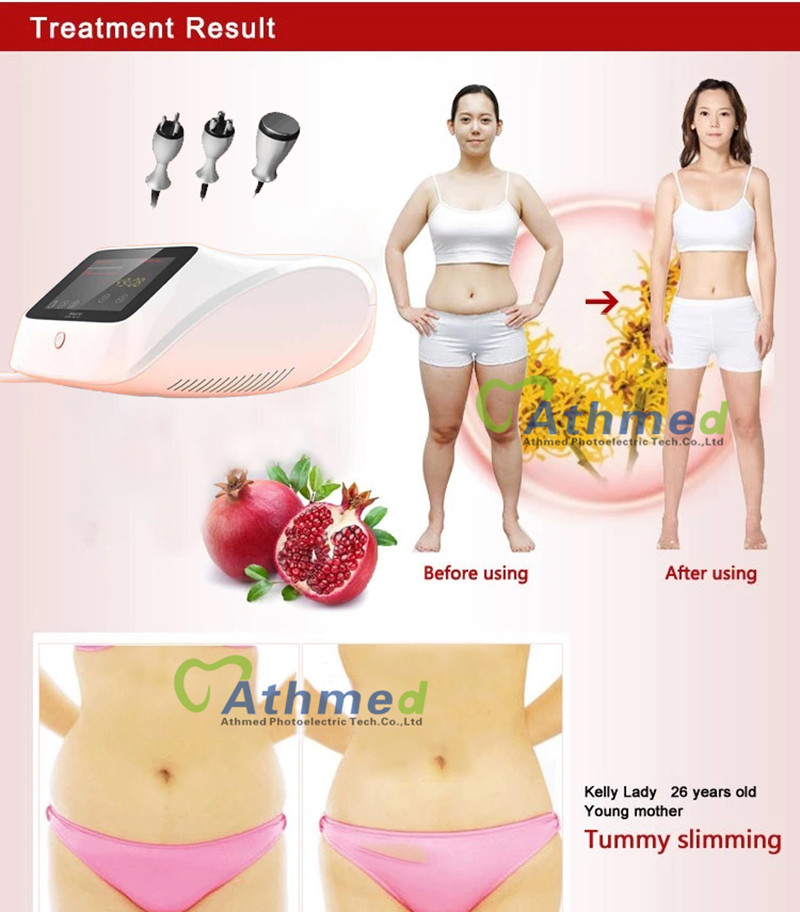 Therapeutic Theory:
Using the exclusive radio frequency technology and contact cooling system , it can tighten and lift your skin obviously. RF produces heat when the tissue electrical resistance converts the electric current to thermal energy deeper within the dermis. The RF device uniformly disperses the energy to three-dimensional volumes of tissue at controllable depths. Initial collagen denaturation within these thermally modified deep tissue contraction; subsequent neocollagenesis then further tightens the dermal tissue and reduces wrinkles.

Through cavitation tip, cavitation gives strong sound wave with 40,000 Hz. It vibrates fat cells rapidly.Inside and outside the fat cells, it makes numerous vacuum air holes that hit fat cells violently,which makes the fat cells blast. Then triglyceride decomposes into glycerol and free fatty acids. Next, radio frequency wave with 1MHz makes the decomposed glycerol and free fatty acids go out of the body by enterohepatic circulation. At last, the vacuum radio frequency and energy electrode burst fat and make tightening.The burst in the cells would enhance the molecular motion to get a high energy level. At last, the fat cells burst and we get the slimming and shaping effect.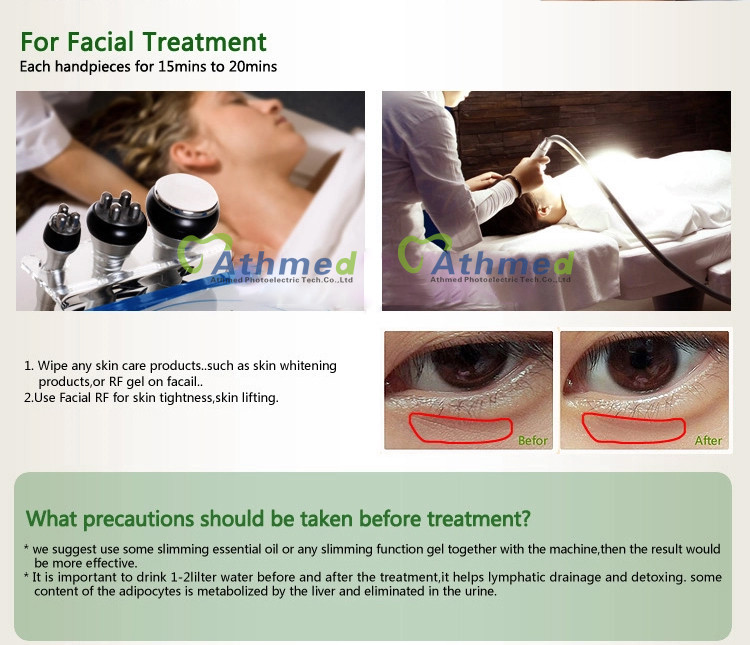 1. Intensive physical biolysis to remove fat
2. Excess fat cell melted, Body circumference reduction
3. Body slimming, Body contouring, Body Shaping
4. Cellulite reduction, Acne Improving e
5. Skin tightening, Eyelid Area Treatment
6. Smooth fatigue, Wrinkle removal, Face Lifting
7. Remove obstruction from channels and collaterals
8. Promote and accelerate the body's metabolism
9. Improving Striae Gravidarum
10. Removing Black Circle Around Eyes
11. Cavitation Lipolysis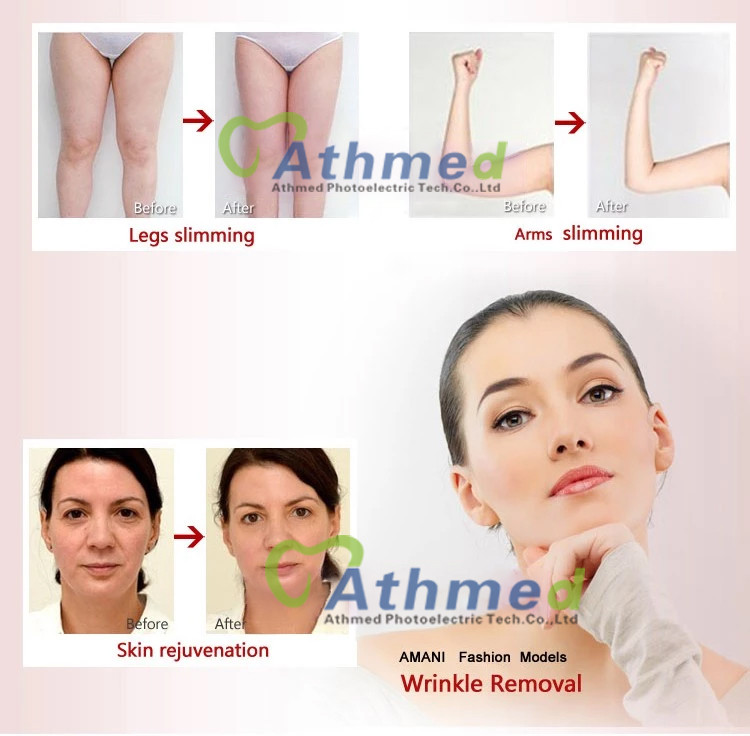 Technical Advantages:

1.High Power RF Technology:

1M Hz RF penetrates more deeper into the tissue than other frequence RF. Powerful mutipolar RF energy goes fast into the skin and the target tissue under derma, saving time and treatments.
2. High Power Cavitation:
Powerful 40K hz cavitation energy explodes the fat cells stongly and fastly. Auto Frequence chasing system keeps high efficient output
3. Safety:
Automatically inspection system after turning on the machine. Easy for operation&maintenance.
Independent electro circuit, automatically stop working when electric leakage.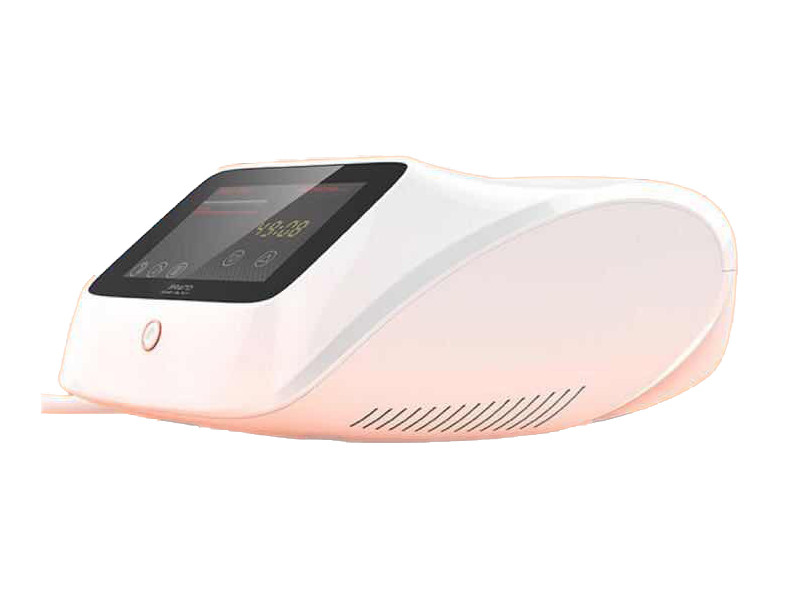 | | |
| --- | --- |
| RF | 1Mhz,100w |
| RF Tip Tripolar | D15mm & D25mm |
| Cavitation | 40Khz,60w |
| Cavitation tip | D65mm |
| Rated Power | 230VAC,5A;100VAC,10A |
| Physical Dimension | 450mm×360mm×290mm |
| Net Weight | 7KG |
| Package | Carton box |
| Cavitation | Automatic frequency chasing |