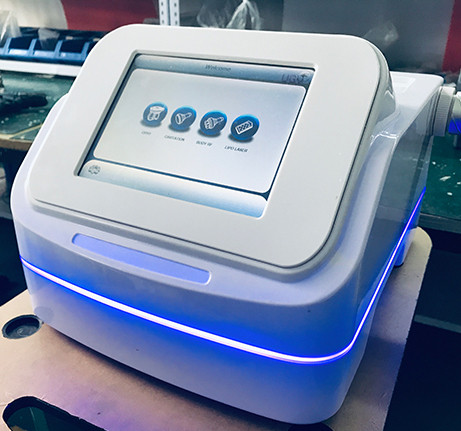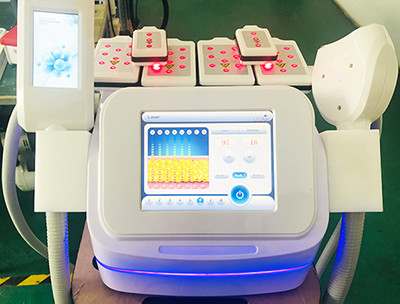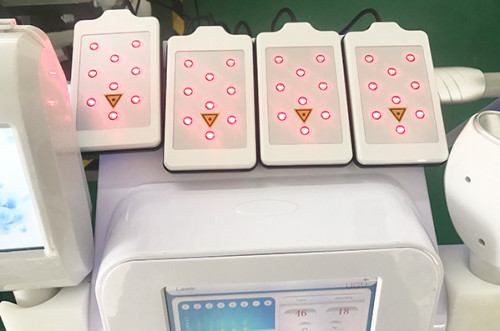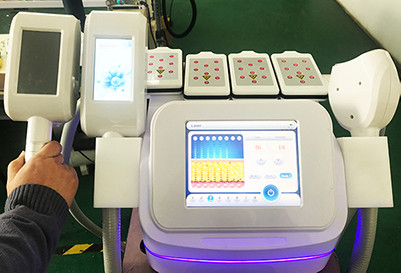 Item specifics
colour

white
Key words

cryolipolysis+lipolaser+cavitation+RF
Description
The new portable slimming machine, combined with the four major functions of cryo + ultrasound + RF + lipolaser, can fully treat people with different obesity. Replacement within 30 days, 13 months warranty.
1. Freezing handles are available in three different sizes to easily treat the whole body.
2. The freezing handle can work at the same time, saving personnel costs and saving treatment time.
3. Unique dual chin treatment mobile phone, leading the world's latest technology.
4.Super cooling system to ensure the lowest processing temperature is reduced to -15 ℃
5. Non-surgical, risk-free, intelligent, humanized operation
6. No recovery, no downtime, resume work immediately
7. Mini machine, easy to carry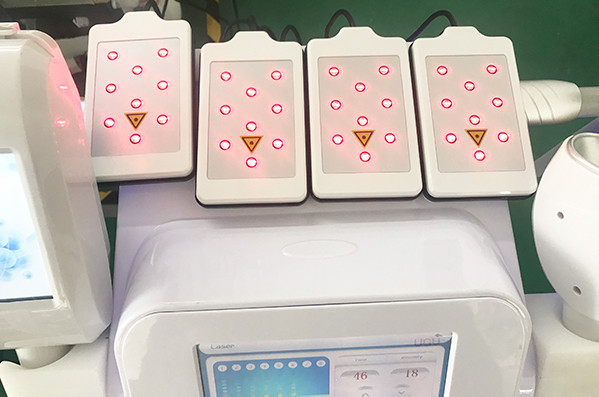 The suction cup is made of soft medical silicone; the whole treatment process is comfortable.
The touch screen is added to the handle, which clearly displays the treatment parameters and is more convenient to operate.
First heating for three minutes can make the blood circulation in the treatment area better to achieve the best treatment effect.
Two temperature sensors on each side ensure the safety of temperature control.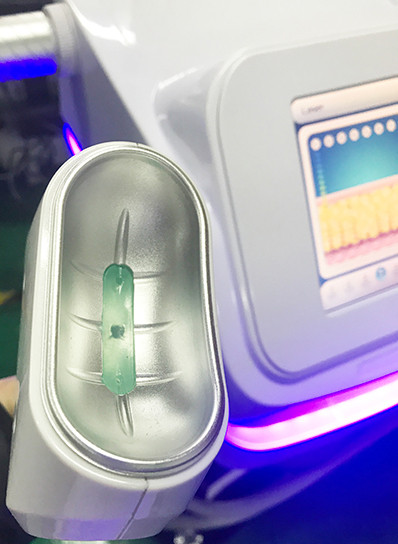 Traditional methods for body shaping and weight loss include diet, exercise, and invasive liposuction. In the last several years, multiple novel non-invasive devices for body shaping and fat sculpting have been developed. These technologies include: manual massage, laser, ultrasound, radiofrequency, and cold exposure. These devices have become increasingly popular, as patients desire simple, safe, non-invasive methods to remove and reshape unwanted fat.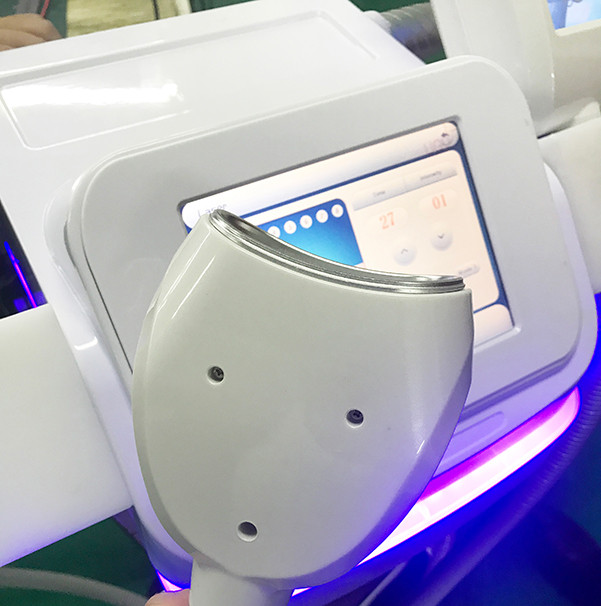 Cryolipolysis is the result of continued innovation and development in the area of noninvasive body contouring in aesthetic plastic surgery.The demand for body contouring procedures is rising because of the advent of bariatric surgery. Body contouring procedures allow surgeons to treat isolated areas of excess fat that lead to asymmetric appearance and adiposity in unwanted locations.Currently, liposuction is the most frequently employed and effective technique for body contouring but, due to its invasive nature, comes with inherent risks including bleeding and infection with an associated longer recovery time.Furthermore, one of the most common complications of liposuction is contour irregularities.Other noninvasive body contouring methods that have been described with varying degrees of success include: infrared light, lasers, radiofrequency, massage, and even highfrequency ultrasound techniques,3 yet their long-term viability and consistency in results have not been proven. Cryolipolysis is a recent technology used for controlled, natural, and selective fat reduction utilizing localized cooling to extract heat from adipocytes.1 Although there are no established, formal indications of when to use this technology, it is used in a variety of clinical situations, from the patient who desires scarless reduction of adipose tissue to those who are unfit to tolerate the anesthesia required for more invasive forms of liposuction.
Cryolipolysisis a unique method of non-invasive, selective reduction of fat that has demonstrated efficacy for gradual thinning of the fat layer in both animal and human clinical studies. It has the potential to provide safe, effective treatment for the reduction of localized fat in patients with areas of modest fat accumulation.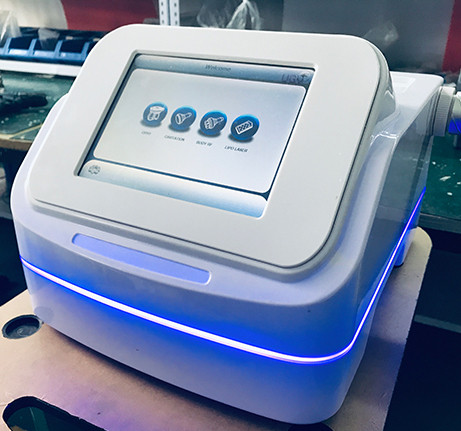 cryolipolysis cavitation lipo laser RF:
Cryolipolysis (Fat Freezing):
Through cooling technology, triglyceride in fats will be converted into solid in particular low temperature. Fat cells premature aging and death.Through the normal metabolic processes to decrease the fat layer and achieve the purpose of partially melting fat.
Lipolaser:

Lipolaser is a latest technology for weight loss.
Laser is irradiated to parts of the body, producing photochemical reactions, then through body's metabolism and energy consumption to reduce the excessive fat.
RF Cavitation:

Stubborn cellulite can be effectively treated by Cavitation.
Cavitation ultilizing intense sound wave (reaches 40 KHz) causes violent vibration within fatty cell. Cellulite is bombarded with strong force, causing fatty acid decomposition and enhancing blood circulation. Finally fat acid is discharged outside the body through lymphatic drainage, thus achieving the weight lost and the lush body beautification effects.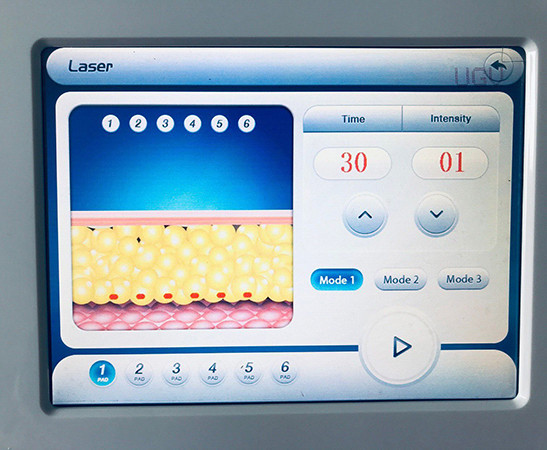 Parameter
Low temperature -10C, vacuum degree 80KPa
Six laser pads, 4 large pads, 2 small pads (can be increased to 8 laser pads)
Dual wavelength: 660nm & 980nm
1 40KHz cavitation handle + 1 Tripolar RF handle
Semiconductor ceramic refrigeration system
8-inch color touch screen
3 types of freezing handle: large size, medium size, small size (chin)