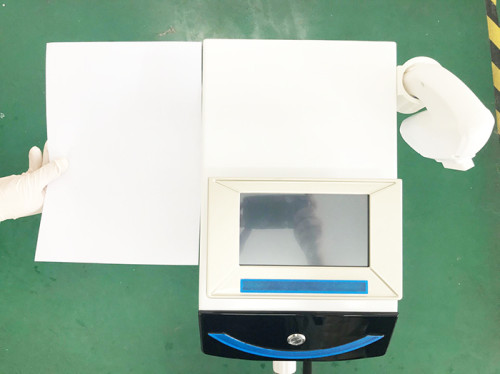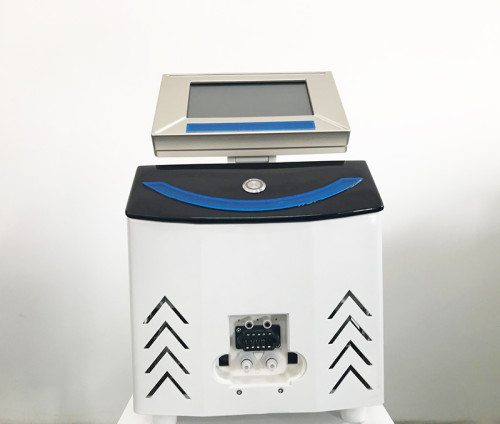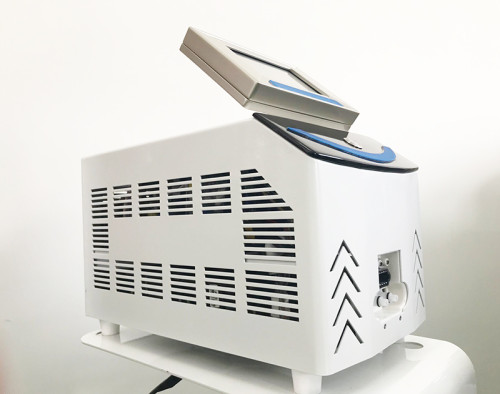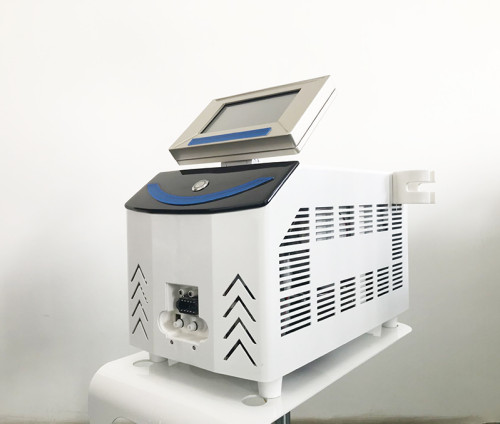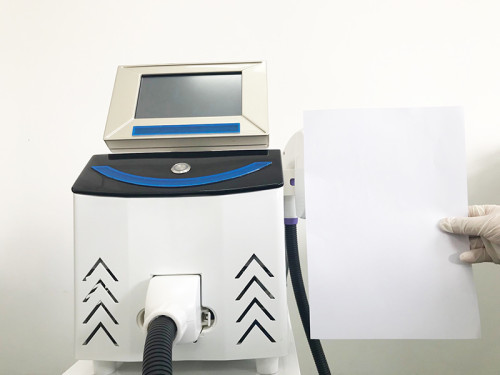 New mini IPL / OPT OEM/ODM hair removal instrument
Item specifics
Screen

TFT 7
Working mode

OPT
Handpiece connection

Fast-connected
Spectra

420/490/530/560/610/690nm
Rated input power

2500VA
Crystal

Imported sapphire
Package

56.5cm*49cm*45cm(Carton Box)
Description
In a nutshell IPL (intense pulsed light) works by targeting the dark pigment around the hair follicle in order to damage it sufficiently to cause the hair to fall out and inhibit its ability to re-grow.
The dark pigment which is found in both your hair and skin and which determines its color is known as melanin.
Melanin is particularly dense at the base of the hair root to provide a good target for the powerful pulses of light emitted by the IPL device.
IPL Broadband Pulsed Light
As the light is absorbed by the melanin it produces heat energy and it is this which causes the damage. The growing hair will fall out between one and two weeks following treatment.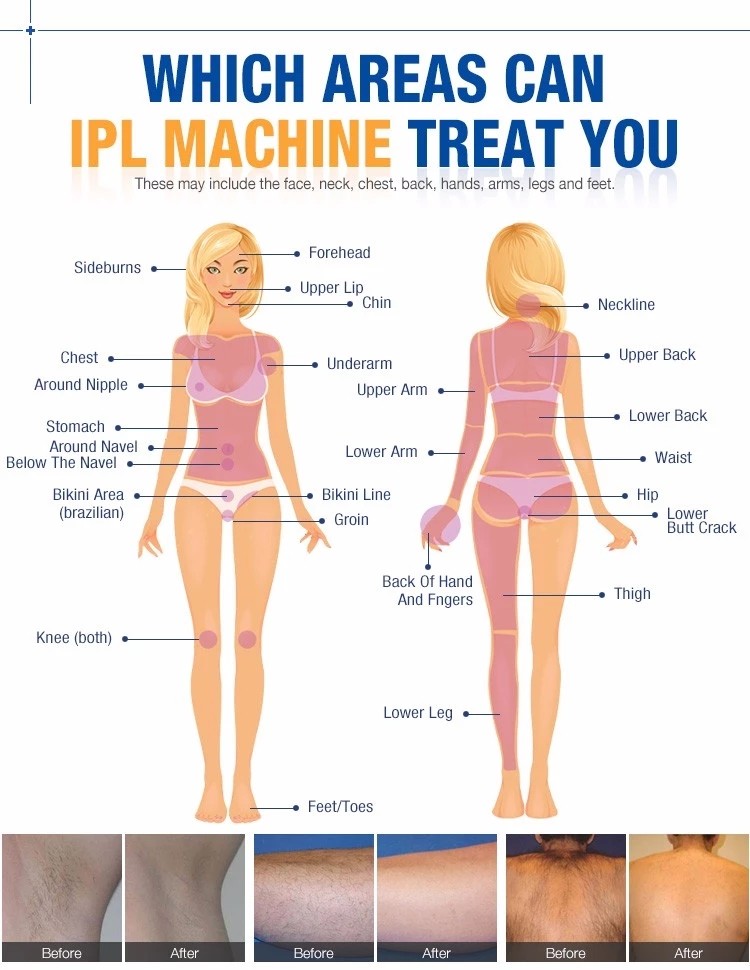 1. Newly designed handpiece, with spot size: 50mm*10mm;50mm*15mm
2. The smallest volume of machine but with powerful energy generating system. Single OPT shot energy can reach 12j/cm2 even at the 5Hz repetition without any stop.
3. Touch LCD screen with 7". Online self checking system to ensure the safety.
4.Water cooling + Fans cooling + Semi conductor cooling systems! No need to stop the machine after working for hours. very comfortable customer treatment experience .
5. Bigger pump to have bigger water flow and reduce lamp temp more effectively;
6. OPT/SHR shot Frequency is 1~5Hz. Shots energy is 50j/cm2(max)
7.Imported Xneon lamp with 500,000 effective shots warranty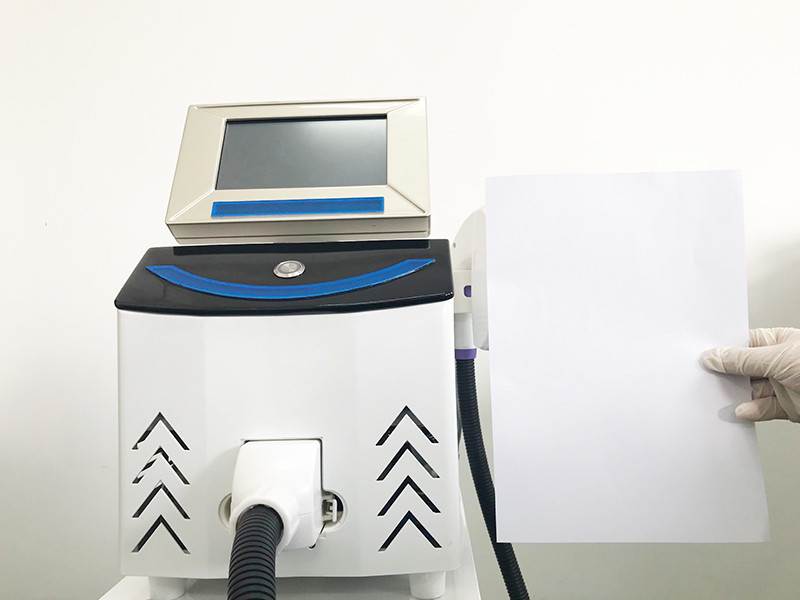 | | | | |
| --- | --- | --- | --- |
| Screen | TFT 7" | Light source | Intense pulsed light |
| Electricity prevention | 1 class BF type | Crystal | Imported sapphire |
| Rated input power supply | AC230V+/-10%,50Hz+/-1Hz/AC110V+/-10%,60Hz+/-1Hz | FHR and FSR luminous frequency | |
| Working mode | OPT | IPL energy density | 50j/cm2(max) |
| Handpiece connection | Fast-connected | Spot size | 50mm*10mm; 50mm*15mm |
| Rated input power | 2500VA | Continuous light interval of HR and SR mode | 1~3s+/-10%, step0.5 |
| Physical dimension | 430mm*260mm*280mm | Net weight | 18kg |
1.Deciding which Device to Use for hair removal?
Firstly, it should be said that in a normal situation it isn't up to you to decide what type of hair removal treatment is best. This should be up to your dermatologist or hair removal practitioner to decide (usually during a free initial consultation).
2.However, here are some important factors to consider?
Dark Skin types: If you have darker than skin type IV then your only option is either the Alexandrite or Nd:YAG laser. IPL machines are not safe for such dark skin tones, neither is the diode or ruby laser
Home hair removal: If you want to do hair removal from home then you'll have to use an IPL kit. To my knowledge, there aren't any laser devices that can be purchased for use in the home. The only devices deemed safe and cleared for home use by the FDA are IPL machines.
3.Is it worth getting laser hair removal?
Compared to shaving, laser hair removal is clearly the more painful option, but some may find it more attractive in the long run because it's permanent. ... However,laser hair removal is a costly procedure with fees easily tallying in the thousands.
4.How painful is laser hair removal?
Depending on the area being treated, many people say laser hair removal feels like tiny pin pricks. ... During the first few treatments, you'll likely experience a stinging sensation with each laser pulse. You may also feel more pain in sensitive areas such as the underarms or bikini region.
5.How long do you have to wait to shave after laser hair removal?
After Laser, you should wait ideally 10 days until you can shave. This is the average time frame we recommend to all of our clients. The reason to this is because when undergoing laser hair removal treatments, your hair's will start to Spurs out within the next 5-14 days for the shedding phase to occur.