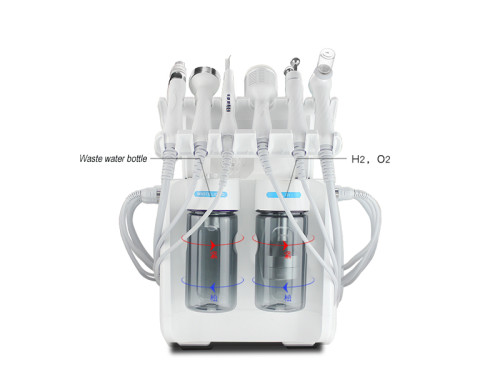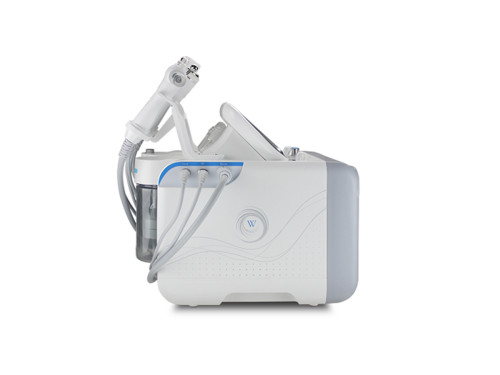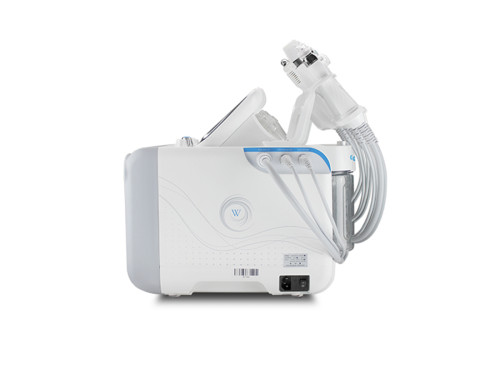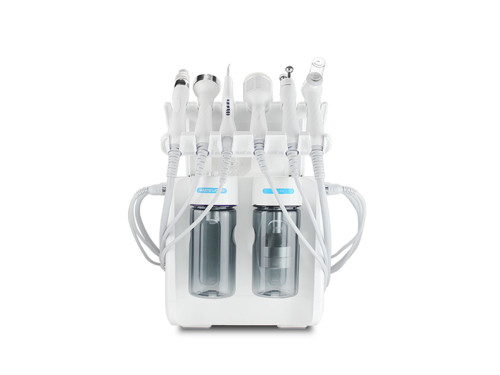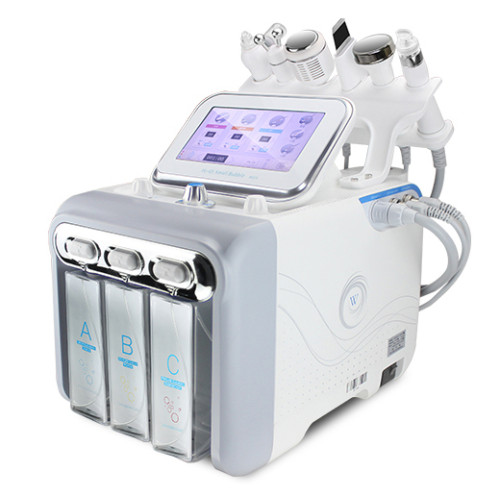 Professional Portable Microdermabrasion facial beauty machine
Model

AM-HO2O Small bubble
Description
Professional Portable Microdermabrasion facial beauty machine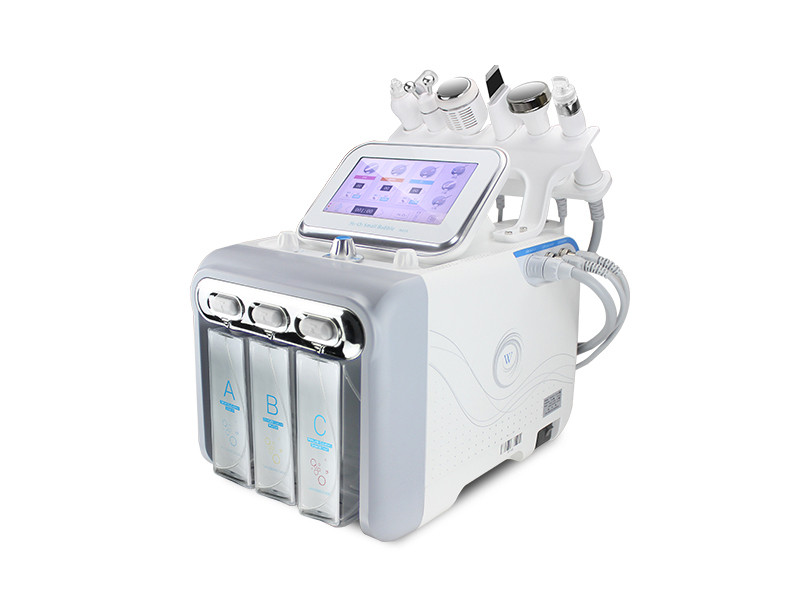 6in1 multi-functional beauty instrument, easy to absorb hydroxide ions, has antioxidant, anti-aging and other effects. Hydrogen-oxygen refers to the production of hydrogen subdivisions on the skin surface by purifying purified water into hydrogen-oxygen ionized water. So as to quickly penetrate water molecules into the skin and moisten and whiten the skin with water.
Hydrochloric-aqua-oxygen cleaning improves color spots, darkening, shrinking pores, darkening skin, blackheads, deep cleansing, toning skin, enhancing skin elasticity and luster, tender and white skin, etc.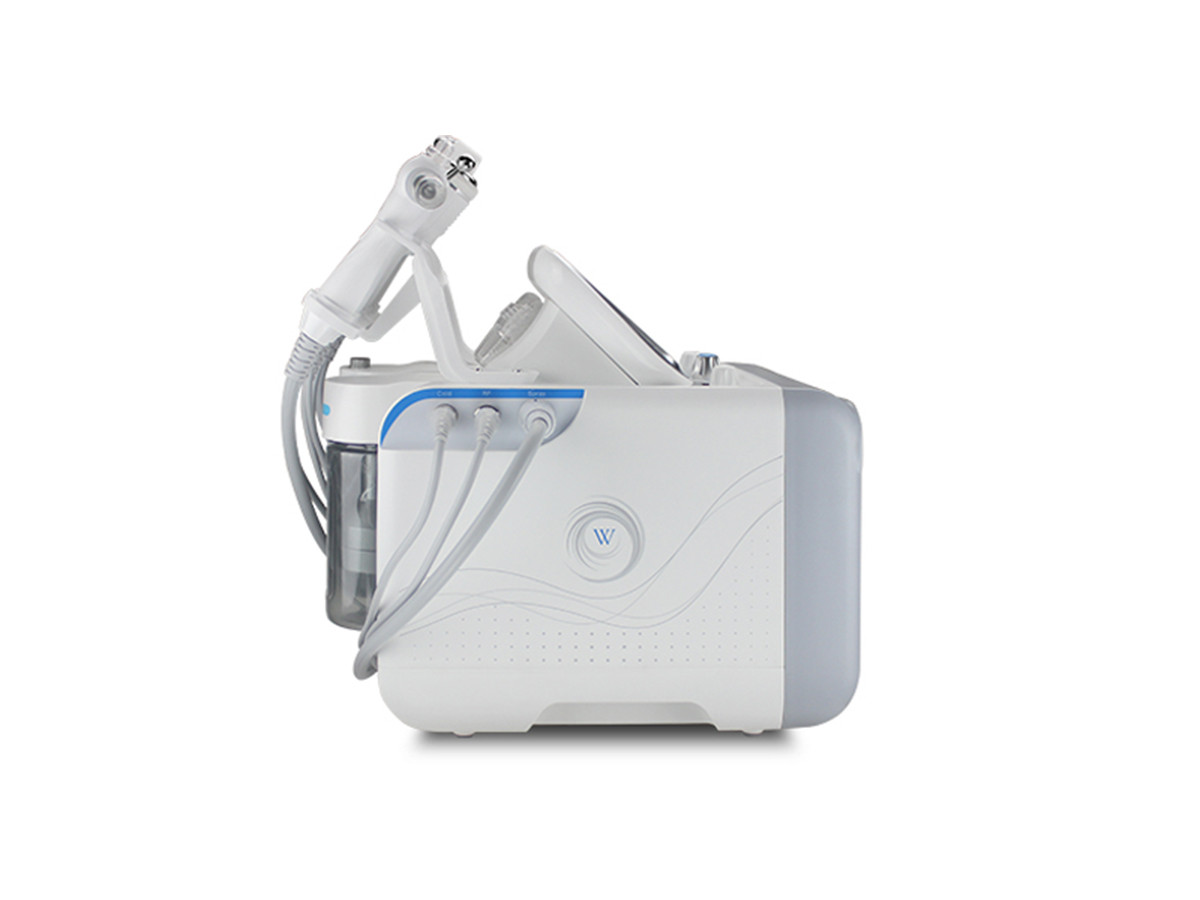 Application

1. Hydra Water Facial Cleaner Aqua Peel :
Non-invasive exfoliation to cleanse, exfoliate, extract and hydrate the skin safely and painlessly.
2. Ultrasound: Through 1 million to 3 million vibrations, the essence penetrates deep into the skin, gently massages cells, promotes metabolism, increases cell viability, and improves blood and lymph circulation.
3. Skin Scrubber vibration cleaning: Whitening, dead skin, blackhead removal,
4. Bipolar RF Radio frequency:
Improves fine lines on the eyes, enhances firmness, and brightens eyes, Face lifting / Skin tightening/ Wrinkle smoothing / Face contouring
5. Cold Hammer: Shrinks pores, tightens skin, removes wrinkles, promotes collagen hyperplasia, eliminates redness and sensitivity, and fades dark circles and bags under the eyes.
6. Hydrogen Oxygen( H2-O2) Spray Gun: Combining with essence, the instrument produces oxy-hydrogen, which can be quickly penetrated into the dermis through high-pressure injection.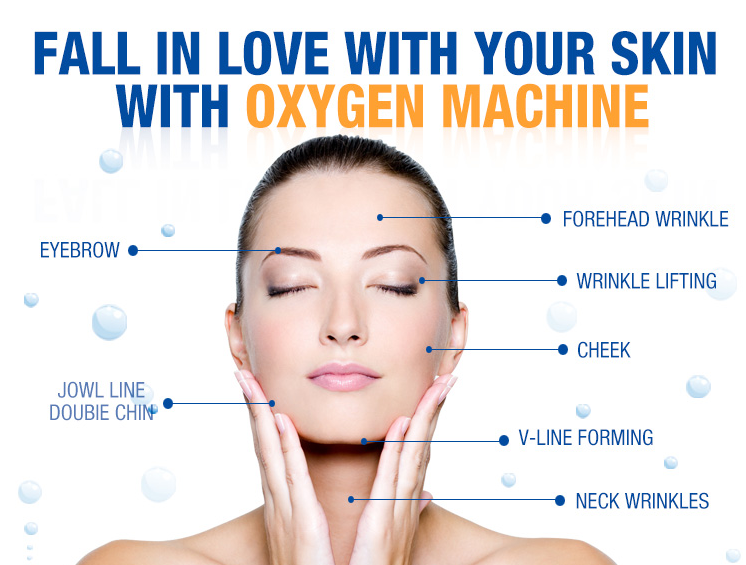 Technical Feature:
A. Hydro Dermabrasion Treatment
Use a jet to accelerate sterilized water at high pressure which creates micro-fine water droplets that exfoliate the skin and buff away dead cells, improving circulation and creating a level of humidity ideal for toning skin as well as deeply moisturizing.Microdermabrasion uses special microcrystals to deeply exfoliate and immediately improve the appearance of the skin.
B. RF Treatment:
The multi-polar RF delivering thermal energy into the subcutaneous tissue, the heated collagen shrinks immediately and simulates the dermal layer to excrete more collagen.
When the collagen is produced continuously, the dermal layer increases thickness, filling wrinkles, eliminating scars, recovering the skin`s elasticity.
C. Ultrasonic Treatment
Ultrasonic, with the frequency of 1-3 million times per second, absorbed by epidermis dermis subcutaneous tissue, the absorption of ultrasonic waves is converted into thermal energy to promote metabolism maintaining healthy skin which is also helpful in breaking down fat cells.
D. Hot & Cold Treatment:
Eliminates waste and wrinkles, shrinks pores, stimulates the synthesis of collagen, eliminates swelling, diluting dark circles and bags under the eyes.
E. Oxidation Treatment: Using the world`s advanced PSA (pressure swing adsorption principle), water is instantaneously mixed with air in tiny but high-density droplets that can promote deep skin absorption to increase metabolism.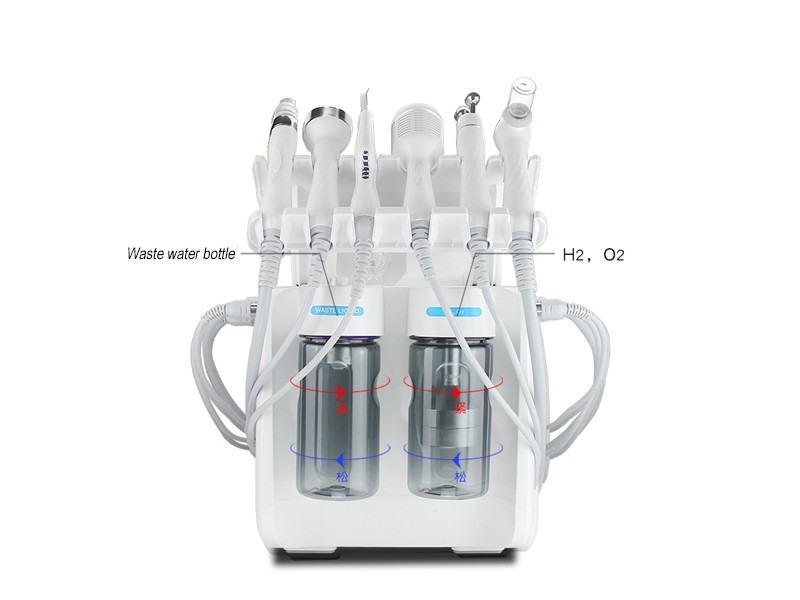 Technical Parameter
Product Name
oxygen small bubble
Place of Origin Beijing, China
MOQ 1pc
OEM Accpet
Certification CE ROSH
Model Number Keysun132
Technology rf+ ultrosonic machine
Use
Face lifting/ skin tightening/ body slimming
Application
Salon / clinic / beauty center / hospital / home
Treatment area Brow/ face/ neck/ chest/ body
Vacuum Pressure 60-70cmhg
Cold Hammer
0 degree to 5 degree
ultrasonic frequency
1Mhz
Function Aqual peel skin rejuvenation
Power 150VA
Warranty 12 months
Package size 46*43*30cm