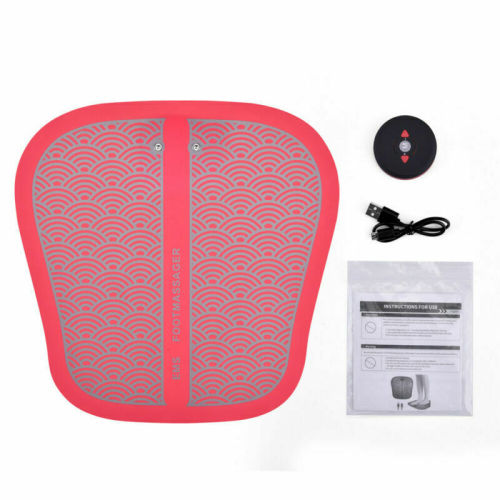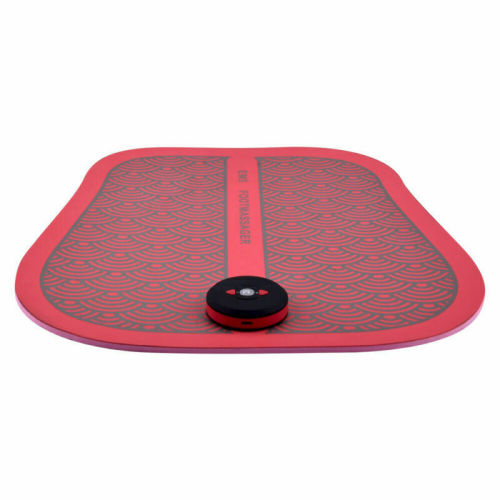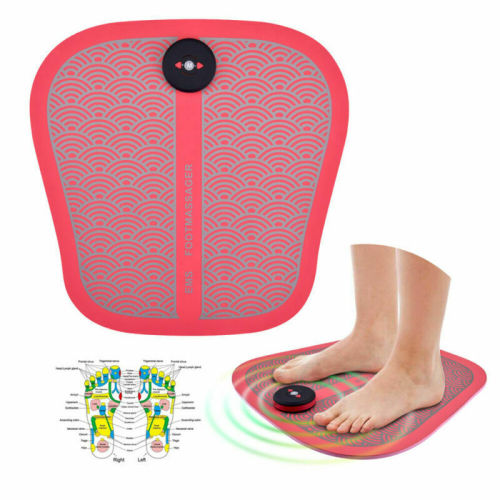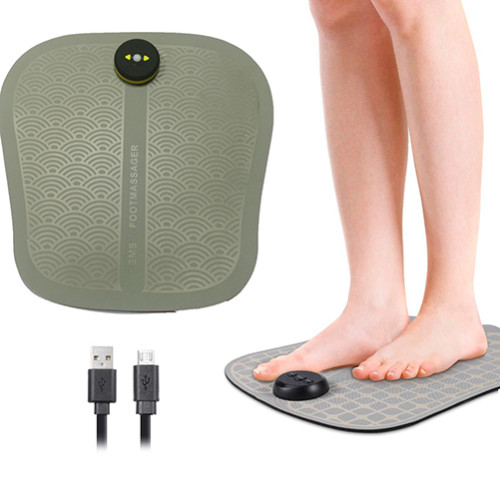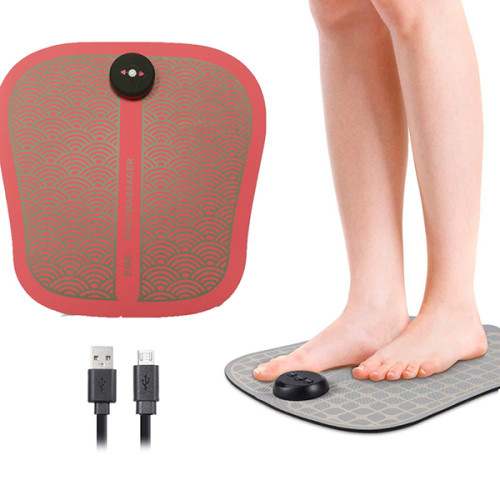 Portable mini Foot massager for outdoor sports massager
Description
Portable mini Foot massager for outdoor sports massager
EMS Foot Massage principle of electronic acupuncture uses low-frequency pulses to mimic 6 basic techniques of acupuncture massage and 10 intensity massages. Quickly improve local blood circulation and promote metabolism. The principle of using multi-faceted fitness massage to consume fat when muscles are shaken.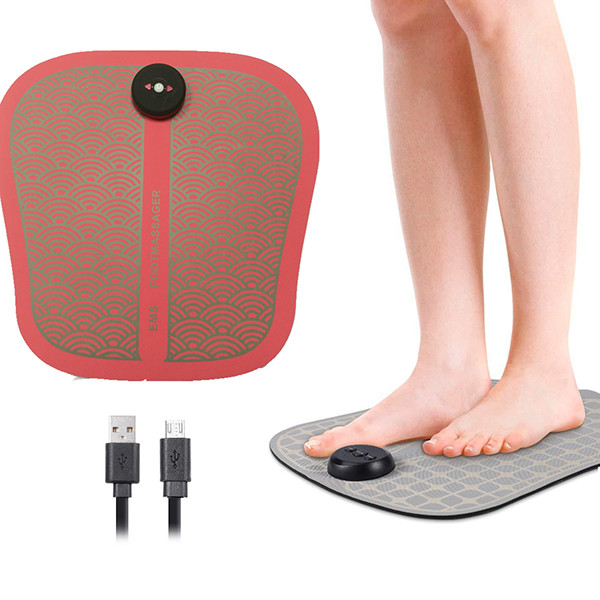 Efficacy: Eliminate fatigue, stimulate muscles, promote blood circulation in all massage areas, and burn fat.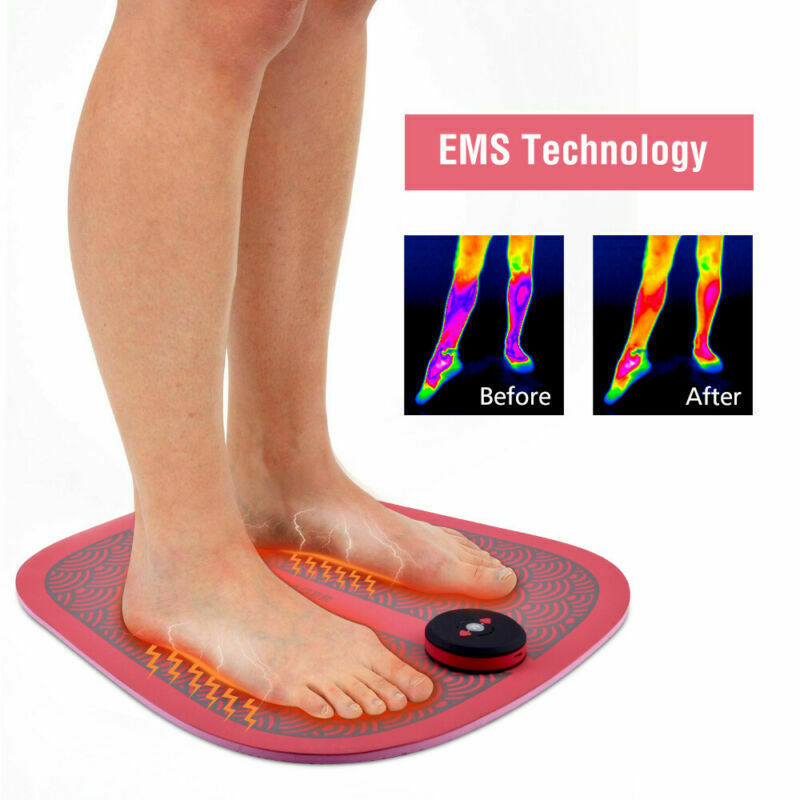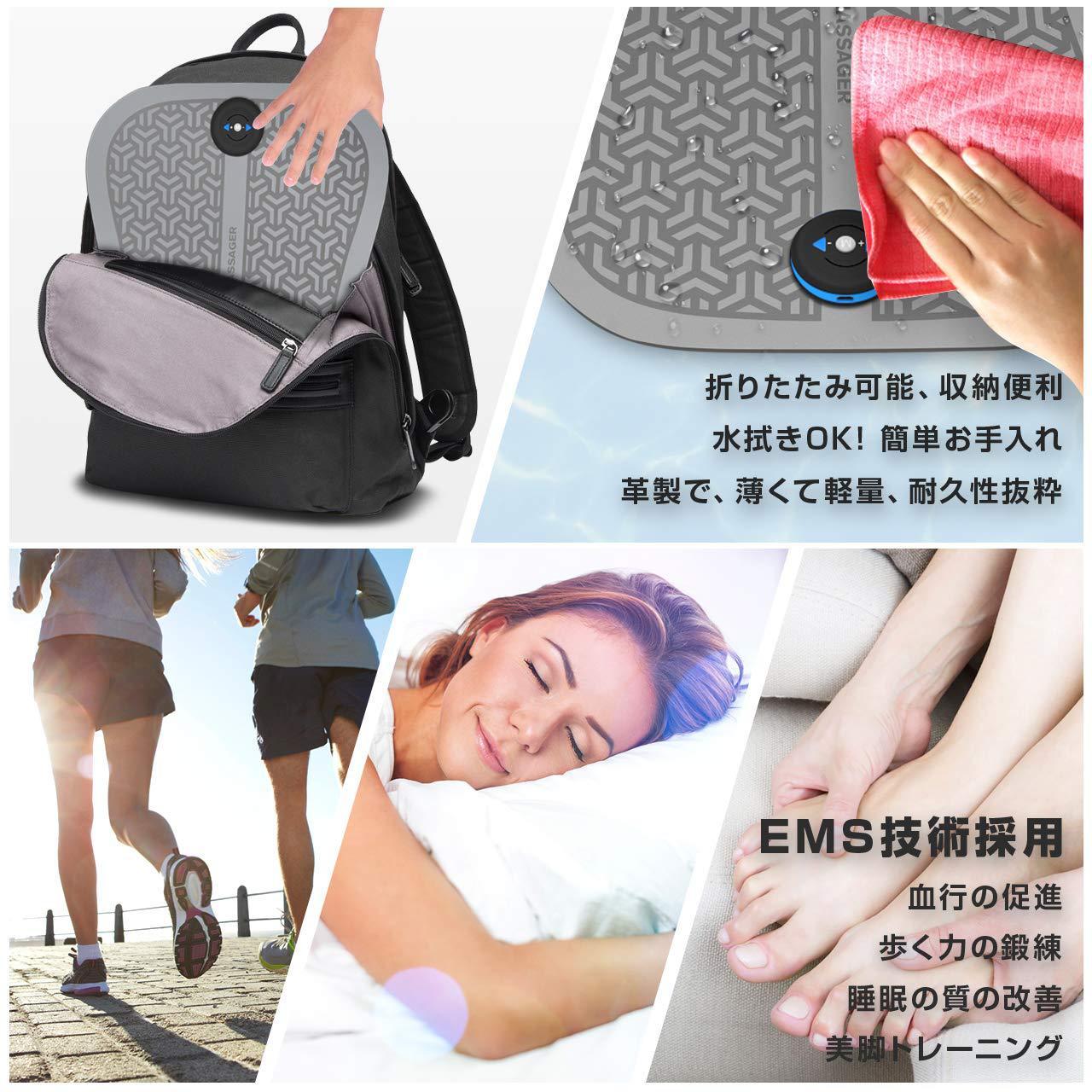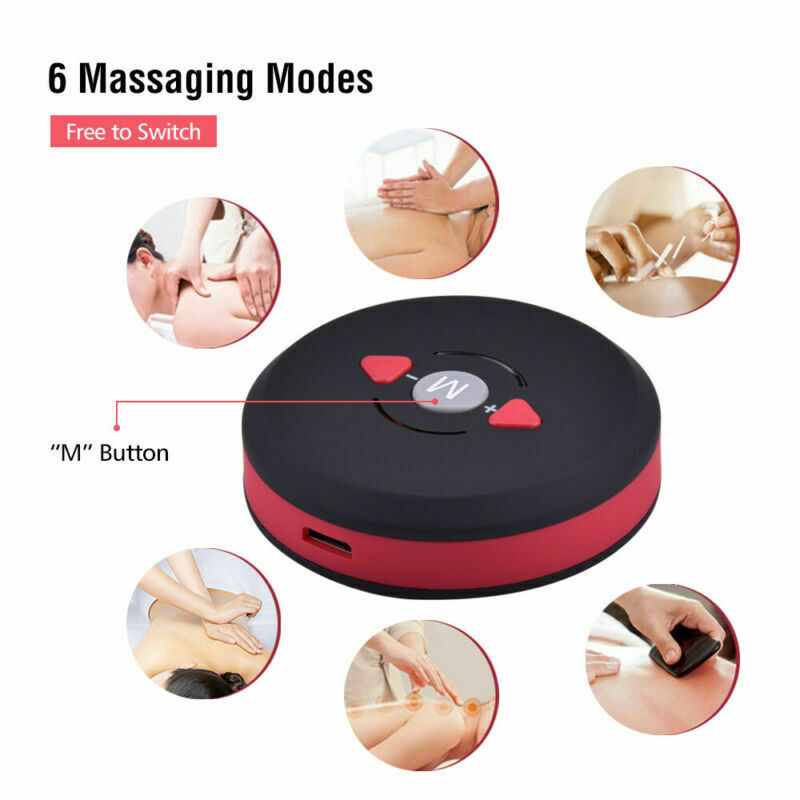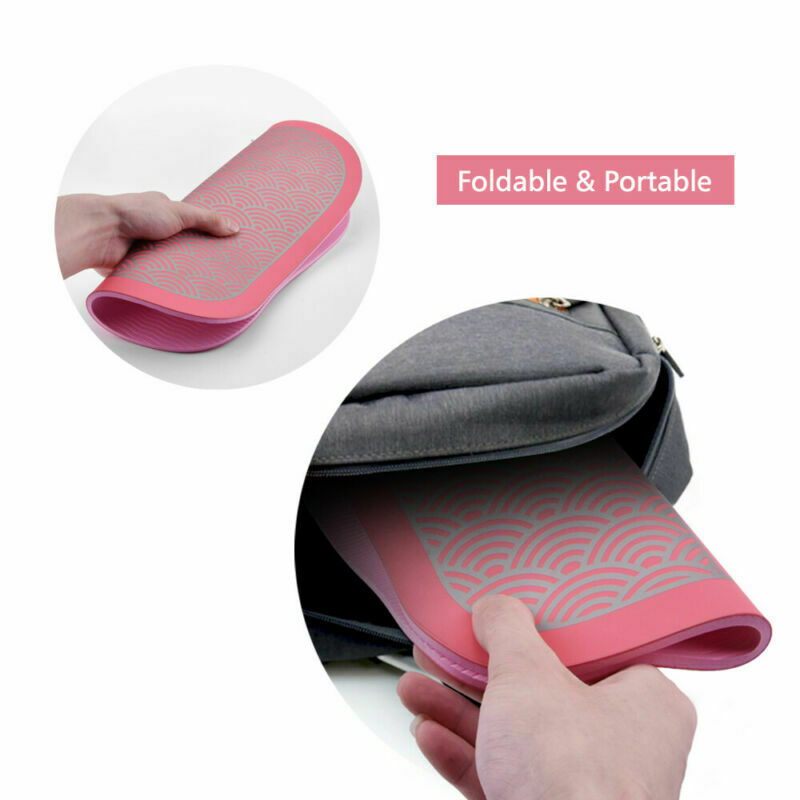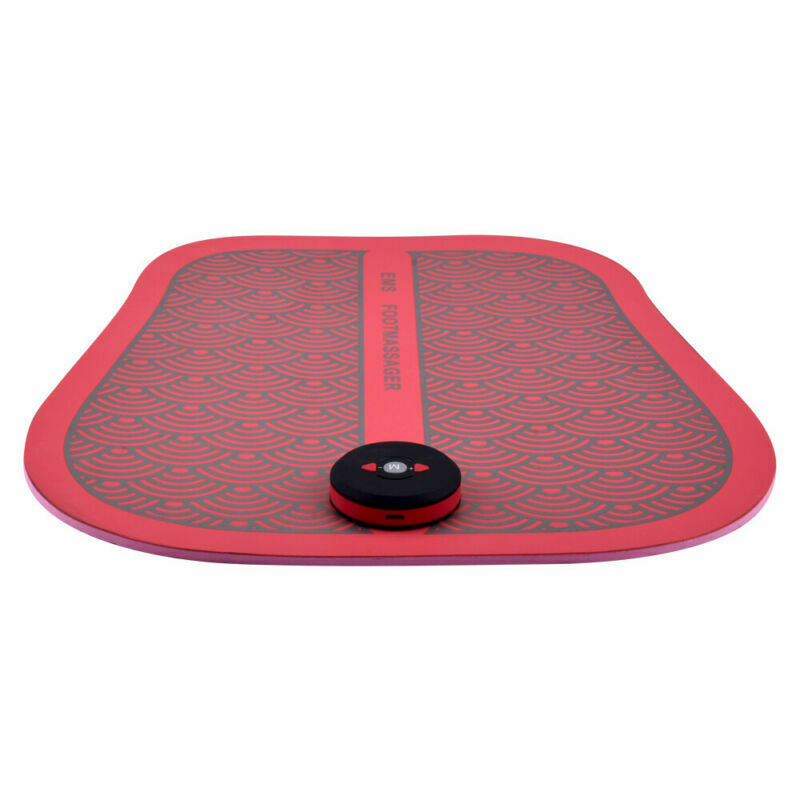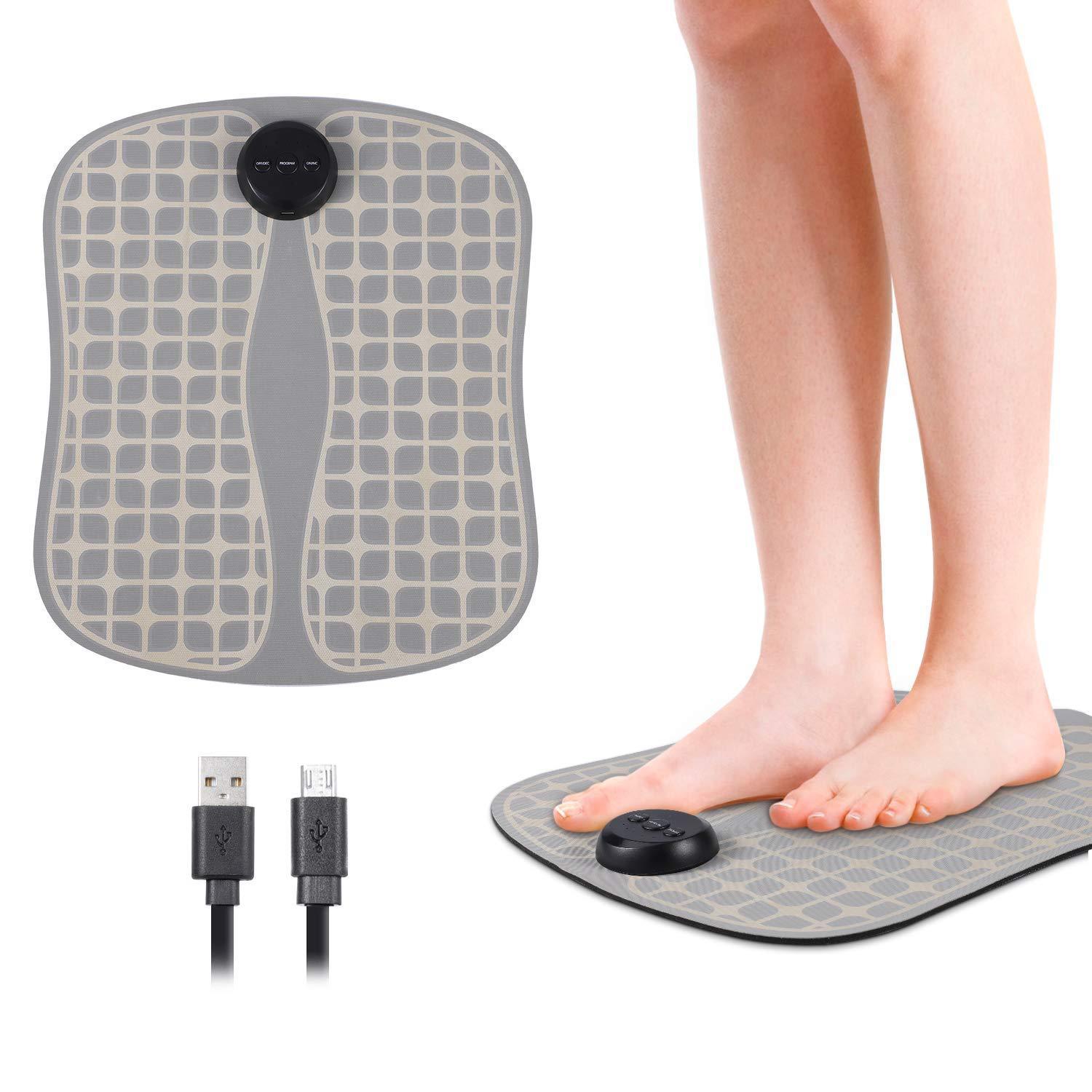 Instructions
1. Clean the feet you want to care for; take off your socks and place your feet on the massage mat.
2. Press + three seconds to start the machine, and the blue light is on. Shutdown button—to zero position, then shut down
3. The host automatically switches 6 massage modes freely. 6 massage modes: Kneading, Hammering, Acupuncture, Massage, Shiatsu .
4. Adjust the intensity; when pressing "ON / +", the pulse intensity
Increase; when "OFF /-" is pressed, the pulse intensity decreases.
5. It is recommended to use it for 25 minutes each time and 1-2 times a day. Each massage uses 25 minutes. The machine has a 25-minute time setting, which means that when the customer uses 25 minutes, the machine will pause. If you need to continue using it, you need to press ON
6. Apply 1-2 times a day.
7. It is better to use the instrument after meals or 30 minutes after bathing.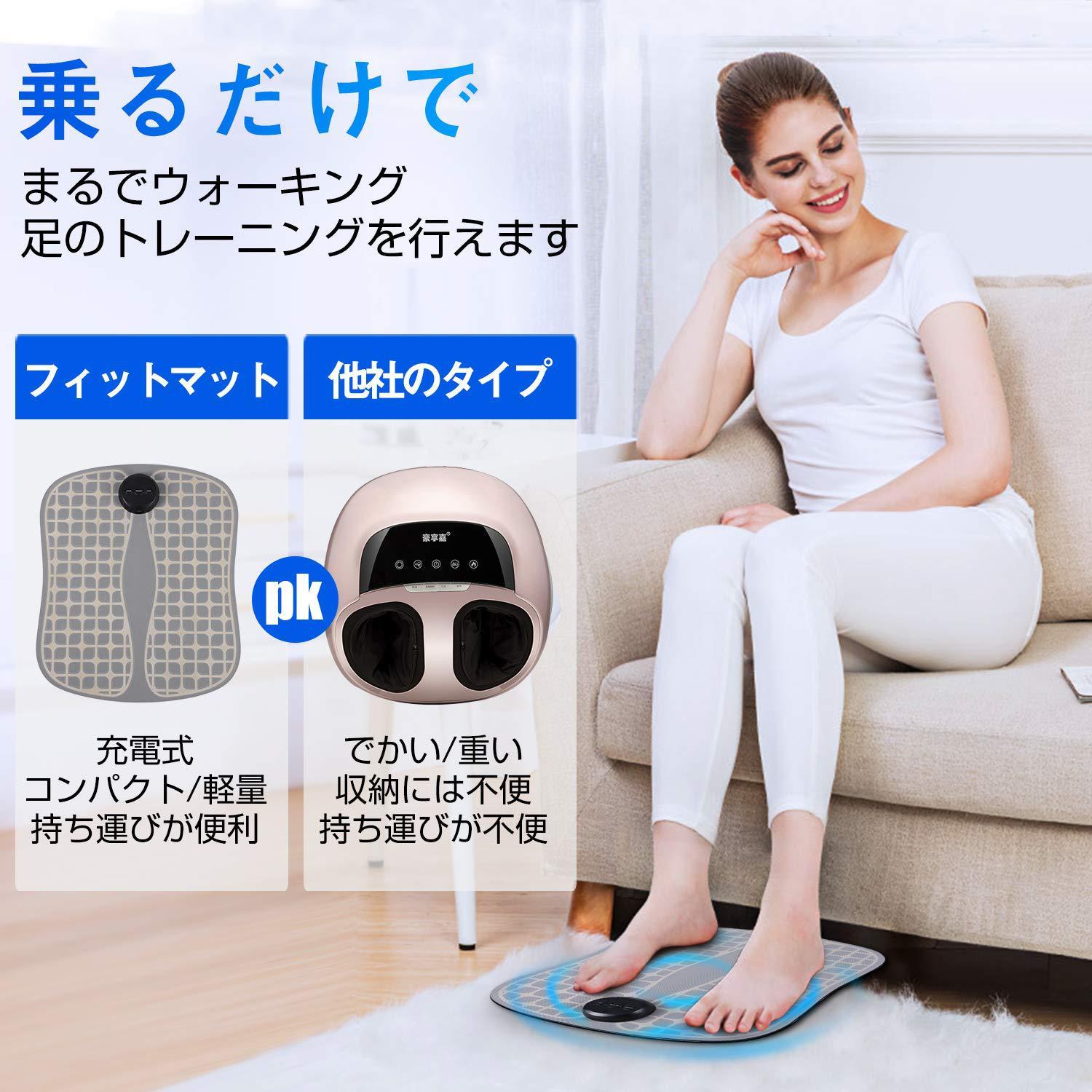 Q1: How about sample policy?
A1: We can provide the sample to you, but you have to pay the sample fee.
Q2: What are the terms of payments?
A2: We accept T/T, Western Union, Paypal, and cash.
Q3: How long it will take to deliver the goods?
A3: If we have the goods in stock, we will delivery them within5 working days after we get your payment. If we do not have in stock, we will delivery them before the deadline which we both parties agreed on.
Q4: What kind of package you offer?
A4: We pack the goods first with gift box and then the export box to make sure the goods in good condition for storage and shipment.
Q5: What kind of shipment ways are available?
By express(DHL, UPS, FedEx, TNT, EMS) to your door.
If customers have their own express account number, transportation fees paid by such accounts are also welcome.
We will provide you a tracking No. after we ship the goods so that you can track the goods conveniently.